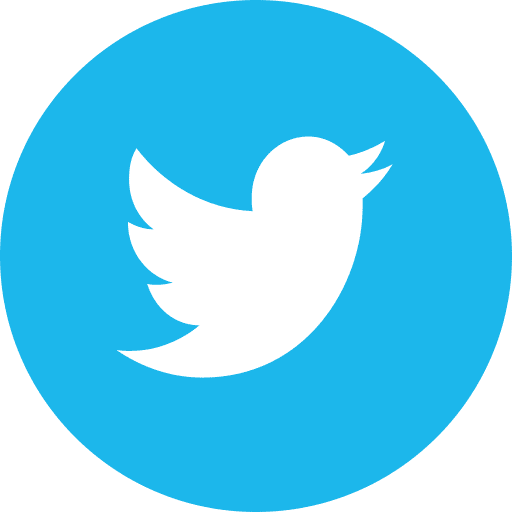 A new federal bill would advance public and environmental health by banning toxic chemicals from food packaging.
By Melissa Kravitz Hoeffner, Independent Media Institute
6 min read
While so many Americans have taken all necessary precautions to keep themselves and those around them safe from COVID-19 and prevent severe illness if they do get sick with the virus, there are plenty of other factors in Americans' daily lives that are beyond their control that may actually worsen the effects of the novel coronavirus and especially result in the vulnerable population being more susceptible to the virus despite their best efforts to get vaccinated and boosted and ensure they are masked up and are socially distanced from others.
Chemicals commonly found in consumer products have been proven to harm human health, yet they still remain legal stateside. Endocrine-disrupting chemicals (EDCs), which negatively affect human hormones, can exacerbate COVID-19 in particularly vulnerable individuals, yet these EDCs can be hard to avoid for any American consumer. "Certain underlying chronic conditions associated with exposures to… [endocrine-disrupting] chemicals (EDCs) are exacerbating the effects of COVID-19 in vulnerable populations," confirmed the Collaborative on Health and the Environment.
PFAS (short for perfluoroalkyl and polyfluoroalkyl substances), which are frequently found in food packaging and mass-manufactured goods, like cosmetics, are an EDC.
According to a June 2020 article in the Intercept, "Studies have shown that in both adults and children higher levels of certain PFAS chemicals were associated with weaker responses to vaccines. The Agency for Toxic Substances and Disease Registry, a division of the CDC, recognized this evidence in an announcement it recently posted to its website on the 'potential intersection between PFAS exposure and COVID-19.'"
"PFAS chemicals are a family of chemicals that are widely used in industrial and consumer product applications, and commonly used to make water-, grease- and stain-repellent coatings," explains David Andrews, PhD, a senior scientist at the Environmental Working Group (EWG), a nonprofit public health advocacy group based in Washington, D.C. "PFAS chemicals are very stable and impervious to breakdown, giving them what is often considered to be a performance advantage in many products. This apparent advantage of chemical and physical stability is what has led to widespread global contamination [by PFAS] and [has provided them with] their ability to cause human health harm."
These toxins are pervasive in everyday life, but a PFAS ban for food packaging, proposed in Congress in late 2021, can help limit everyday exposure to the toxins. The Keep Food Containers Safe from PFAS Act is a bipartisan effort, introduced in the Senate by Senator Maggie Hassan (D-NH) and in the House of Representatives by Representative Debbie Dingell (D-MI) and Representative Don Young (R-AK). If the bill passes, it is expected to be enacted by January 1, 2024.
A PFAS ban is "long overdue and [is] hopefully the first of many," says Calloway Cook, president of Illuminate Labs, a dietary supplements company. "It's unfortunate that many packaged food products in the U.S. contain compounds that are known to be harmful to human health but remain legal to use," he adds. "The FDA and Congress should review the medical literature on more compounds like PFAS and err on the side of caution, [and look at] banning all compounds that have proven toxicity in animal studies at doses achievable through regular use… The cost to switch to more sustainable alternatives is not much, even with plastics, but most businesses are not focused on long-term environmental effects. It's absolutely the role of Congress to better regulate the food industry, and I hope the bill banning PFAS is the first of many similar bills."
Andrews agrees, saying in an EWG press release, "The Keep Food Containers Safe from PFAS Act would quickly cut off a potential major and completely avoidable source of exposure to these forever chemicals."
PFAS are widely used because they offer a solution to consumer packaging, but what could be used instead? "With hundreds to thousands of PFAS chemicals, it is likely that there will be a significant, if not similar, number of alternative chemicals or alternatives needed to fully replace PFAS," explains Dr. Andrews, emphasizing that where safer alternatives exist, they should be used instead of PFAS as soon as possible. In other cases, alternatives may need to be developed, and should potentially be incentivized. For example, medical devices, which are essential to human health and safety, should absolutely not have toxins in them. But that is unfortunately not the case.
Still, replacing PFAS with non-detrimental alternatives isn't that simple. "Many of the PFAS being used today are replacements for different PFAS chemicals such as PFOA [perfluorooctanoic acid] and PFOS [perfluorooctane sulfonic acid] that were used decades ago," Andrews explains. "Many of the regulations phasing out the use of PFAS, such as the Washington state ban of PFAS in food packaging, require an alternative assessment to ensure that the replacements [provided] are safer [than the original options]." This certainly explains why it would be difficult to ban PFAS immediately, even after knowing the health risks involved in using them: they help support consumerism.
The Environmental Protection Agency is currently investigating more than 1,000 completely legal PFAS chemicals, which is worrisome for environmental and human health. Introducing regulations for various industries, such as food packaging, cosmetics and textiles, will help curb the use of PFAS and halt further contamination and sickness related to these chemicals. To check if you live in an area contaminated by PFAS and should take precautions, such as filtering your tap water, the EWG offers an online interactive map as well as expert-sourced tips on avoiding PFAS exposure.
And just as it is not always possible to avoid all sources of COVID-19, avoiding all potential sources of PFAS isn't always as easy as it may sound. Research by Greenpeace in 2016 found PFAS contaminants in jackets made by environmentally focused brands like the North Face, which plans to phase out PFAS by 2025, and Patagonia, which aims to ensure that 85 percent of its garments are "PFAS-free by the end of 2022"; in 2014, Greenpeace found PFAS in more than 80 articles of clothing, including footwear, that were purchased in 2013. Finding a water-repellent, affordable and PFAS-free raincoat may not be easy, but cutting back on greasy food packed in PFAS-treated containers or wrappers (such as for fast food and microwave popcorn) and preparing food in non-PFAS treated nonstick cookware—a currently available alternative you could try is learning to cook with a cast-iron skillet or Dutch oven, for example—may help. Still, with the proliferation of PFAS use in so many aspects of Americans' daily lives, the responsibility for substantial change lies most heavily with the government, which has the power to make legislative changes to curb companies' reliance on PFAS. As it stands, Americans live in a nation where it is very difficult to avoid PFAS exposure and its harms.
"It is imperative that regulations move forward to limit future harm from PFAS chemicals based on what we know about the extreme toxicity and potent risk that these chemicals pose for human health," says Andrews. "Regulations should be enacted quickly to stop any ongoing industrial discharges and [to] eliminate approval of new PFAS that may pose risks to health or the environment."
###
Melissa Kravitz Hoeffner is a writer based in New York. She is a writing fellow at Earth | Food | Life, a project of the Independent Media Institute. She's written for the New York Times, Bon Appetit, Food & Wine, Travel & Leisure, Conde Nast Traveler, Glamour, Marie Claire, Cosmopolitan, Teen Vogue, Architectural Digest, Them and other publications. She holds a bachelor's degree in creative writing from Columbia University and is also at work on a novel. Follow her on Twitter: @melissabethk.
---
Take action…
FDA has 'no excuse' for allowing toxic PFAS in food packaging

"There is no excuse for the FDA to continue allowing millions of Americans to be exposed to toxic PFAS in food packaging and foodware, especially when safer alternatives are available," said Sue Chiang, pollution prevention director at the Center for Environmental Health. "The FDA needs to turn off the tap to toxic PFAS. We all deserve access to toxic free food that doesn't harm people across the product lifecycle from workers, to consumers, to fenceline communities disproportionately impacted by irresponsible disposal practices."

"While states like Maine, Washington, Vermont, and New York have already taken action to eliminate PFAS from food packaging, the FDA has done little to address the clear hazards PFAS poses," said Patrick MacRoy, Deputy Director of Defend Our Health. "We hope this petition will provide the impetus for the new administration at FDA to finally provide the Federal leadership desperately called for."

Urge Congress to enact a total ban on the production and use of PFAS.
---
Cause for concern…
Fail: Humanity isn't doing 'nearly enough' to protect against climate change
"The dangers of climate change are mounting so rapidly that they could soon overwhelm the ability of both nature and humanity to adapt unless greenhouse gas emissions are quickly reduced, according to a major new scientific report released [in February].
"The report by the Intergovernmental Panel on Climate Change, a body of experts convened by the United Nations, is the most detailed look yet at the threats posed by global warming. It concludes that nations aren't doing nearly enough to protect cities, farms and coastlines from the hazards that climate change has unleashed so far, such as record droughts and rising seas, let alone from the even greater disasters in store as the planet continues to warm."
—Brad Plumer and Raymond Zhong, "Climate Change Is Harming the Planet Faster Than We Can Adapt, U.N. Warns" (New York Times, February 28, 2022)
---
Round of applause…
New Galápagos 'ocean highway' protects endangered species

"For the first time, during February 2021, scientists documented the real-time journey of a pregnant scalloped hammerhead shark. The shark, whom scientists named Cassiopeia, traveled from the Galápagos Islands of Ecuador to Coco Island, Costa Rica, a distance of 430 miles, which she covered in just under two weeks. From there, she would travel roughly the same distance again to reach the Gulf of Panama to give birth in the safety of mangrove bays before returning home.

"This migratory route connecting Ecuadorian and Costa Rican waters is crucial to the survival of this critically endangered shark among other imperiled migratory species like green sea turtles, whale sharks, and eagle rays. It's also the very stretch of ocean that Ecuador aims to protect with its January 2022 designation of a new reserve—a first bold step in ongoing efforts within the region that could ultimately help save one of the most famous marine reserves on Earth."​​​​​​​

—Jennifer Flowers, "New Galápagos 'Ocean Highway' Protects Endangered Species" (AFAR, February 2022)
---
ICYMI…
Tiny bits of plastic are entering our bodies, harming our lungs

"We are no better protected from plasticized air outdoors than we are indoors. Minuscule plastic fibers, fragments, foam, and films are shed from plastic stuff and are perpetually floating into and free-falling down on us from the atmosphere. Rain flushes micro- and nanoplastics out of the sky back to Earth. Plastic-filled snow is accumulating in urban areas like Bremen, Germany, and remote regions like the Arctic and Swiss Alps.

"Wind and storms carry particles shed from plastic items and debris through the air for dozens, even hundreds, of miles before depositing them back on Earth. Dongguan, China; Paris, France; London, England; and other metropolises teeming with people are enveloped in air perpetually permeated by tiny plastic particles small enough to lodge themselves in human lungs."

—EFL contributor Erica Cirino, "How Nanoplastics Enter the Human Body" (Equal Times, February 22, 2022)
---
Parting thought…
---
Earth | Food | Life (EFL) explores the critical and often interconnected issues facing the climate/environment, food/agriculture and nature/animal rights, and champions action; specifically, how responsible citizens, voters and consumers can help put society on an ethical path of sustainability that respects the rights of all species who call this planet home. EFL emphasizes the idea that everything is connected, so every decision matters.
Click here to support the work of EFL and the Independent Media Institute.
Questions, comments, suggestions, submissions? Contact EFL editor Reynard Loki at [email protected]. Follow EFL on Twitter @EarthFoodLife.