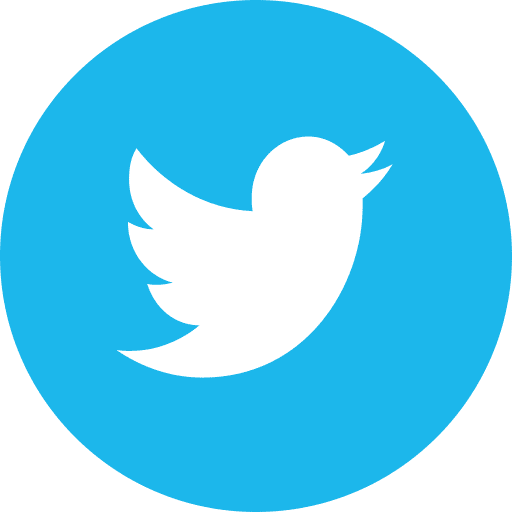 More than 100 million animals suffer and are killed for their fur every single year. And this brutal industry could cause the next pandemic.
By Reynard Loki, Independent Media Institute
6 min read
Every year, across the world, more than 100 million animals are killed to supply the global fur trade. Minks, coyotes, foxes, raccoon dogs, rabbits and chinchillas are among the species who are targeted for their skins. Just last year, a Humane Society International investigation recorded disturbing video footage taken at fur farms in Asia, showing "foxes being repeatedly bludgeoned over the head, resulting in catastrophic injury but not instant death; some animals were skinned while still alive."
"This investigation shows the reality for millions of animals tortured every year for a fur coat, hat or keychain," said Kitty Block, CEO of Humane Society International and president and CEO of the Humane Society of the United States. "Consumers are no longer accepting this cruel reality and are instead seeking innovative materials that are better for animals and the environment. As more cities, states and countries around the globe look to ban fur sales, as California did last year, companies that continue to peddle this suffering will likely be left behind."

"I watched the shameful video and am reminded of talks that I had with my students at Parsons," said fashion expert Tim Gunn, who is most known for his role as the on-air mentor to up-and-coming designers on Project Runway, a reality television program. "There's no greater time than now to reflect on how we treat other beings and the impact we all have on this earth. It's clear the fur trade does not care."

Thankfully, the fashion world is coming around, with a growing list of leading designers and brands making commitments to go fur-free. Tommy Hilfiger, Stella McCartney, Giorgio Armani, Versace, Michael Kors, Gucci, Burberry and Prada are among the boldface brands that have removed fur from their lines. And in September, following intense calls from activists and concerned consumers, Nordstrom, a leading luxury department store chain that operates 100 stores in 40 states and three Canadian markets, made the decision to stop selling fur and exotic animal skins by the end of this year. The policy change, said Block, "will surely have a ripple effect on other influential fashion leaders."

The industry-wide trend to abandon fur has been years in the making, with the British Fashion Council announcing in 2018 that no animal fur will be used at London Fashion Week, saying that they would encourage designers to "make ethical choices when it comes to their selection of materials and supply chain."

Notably, municipalities and even entire countries have pledged to become fur-free zones. In 2018, Los Angeles became the largest U.S. city to ban the sale of fur. "This decision will spare countless animals the horror of being beaten, electrocuted, and skinned alive for environmentally toxic items—items that compassionate shoppers don't want and top designers won't use," wrote Katherine Sullivan, an online content producer at PETA. Several nations, including Austria, Belgium, Bosnia and Herzegovina, Croatia, the Czech Republic, Japan, Luxembourg, Macedonia, Norway, Serbia, Slovakia and Slovenia, have passed bans on fur farming. Even in China, not known for animal welfare, fur may become a thing of the past. As the Chinese news outlet Jing Daily reported last week, "[A] significant shift has occurred among China's millennials and younger people away from larger fur items such as coats and jackets."

But in the COVID-19 era, new concerns are emerging regarding the confinement of animals in small spaces. Along with habitat destruction and climate change, these situations, including fur farms, factory farms and live animal markets, have proven to be breeding grounds for viruses. "[W]e need much more regulation of fur farms to ensure that they aren't the source of the next pandemic," said Hannah Connor, a senior attorney at the Center for Biological Diversity, in a press releaseregarding the threat of COVID-19 outbreaks and viral mutations at fur-farming operations in Oregon.

In a November report, the European Centre for Disease Control warned that the evolution of the COVID-19 virus in mink could undermine the effectiveness of vaccines in humans. "The risk of susceptible animals, such as mink, becoming a Sars-CoV-2 reservoir generates worldwide concern, as it could pose a continued public health risk and lead to future spillover events to humans," the Paris-based organization said in a statement.
Fur Free Alliance (FFA), an international coalition of more than 50 animal protection organizations working to end the fur industry, has launched a public petition urging leaders of the G20, an international forum for the governments and central bank governors from 19 countries and the European Union, to publicly acknowledge that fur farming must end, particularly because of the public health threat posed by the industry.

The group notes, "Hundreds of mink farms in countries including the Netherlands, USA, Denmark, Sweden, Italy, France, Greece, Spain and Lithuania have been found to have animals infected with SARS-CoV-2."

"The appalling conditions on fur farms make them a ticking time bomb for pandemic disease risk," said FFA in their petition. "Twenty countries have already acted to ban the farming of animals for their fur because it is cruel, outdated and unnecessary. In light of new evidence that fur farms can also act as reservoirs for deadly viruses, as well as create new viruses, we call on all countries to ban fur farms."
Sign the petition urging the G20 to publicly acknowledge that fur farming must end before it causes the next pandemic.
---
Cause for concern…
"The U.S. was battered by a record number of weather and climate-driven disasters in 2020 as extensive wildfires scorched the west, hurricanes in quick succession pummeled the east and extreme heat swept across the heart of the country, a new federal government report has shown," Oliver Milman reports for the Guardian.

---
Round of applause…
The U.S. egg industry pulverizes "more than 300 million live baby male chicks every year," writes Earth | Food | Life contributor Linda Tyler on LA Progressive. Tyler, a fellow at Sentient Media, reports on a "high-tech startup funding model being applied in the U.S. to stop the killing [that] is also being used to develop cultivated meat."

---
Parting thought…
"You have to be supporting your local organic farmers … unless you want everything to be consolidated into corporate monocropping. Local organic agriculture is the only way we should be eating." —Tyler Steinbrenner, ACQ Bakery, GrowNYC
---
Earth | Food | Life (EFL) explores the critical and often interconnected issues facing the climate/environment, food/agriculture and nature/animal rights, and champions action; specifically, how responsible citizens, voters and consumers can help put society on an ethical path of sustainability that respects the rights of all species who call this planet home. EFL emphasizes the idea that everything is connected, so every decision matters.
Click here to support the work of EFL and the Independent Media Institute.
Questions, comments, suggestions, submissions? Contact EFL editor Reynard Loki at [email protected]. Follow EFL on Twitter @EarthFoodLife.