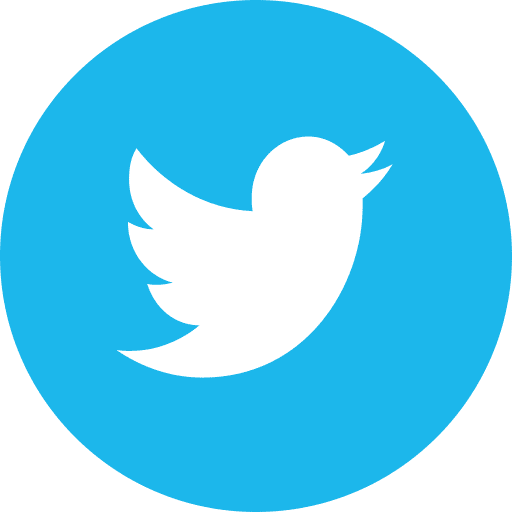 Tigers, clouded leopards and leopards are among the 10 apex predators most threatened by the world's roads.
By Jeffrey Dunnink, Independent Media Institute
6 min read
Designed for speed and efficiency, roadways across the globe are effectively killing wildlife whose futures are intrinsically linked to the future of the planet: apex predators, those species including big cats like tigers and leopards who sit at the top of the food chain and ensure the health of all biodiversity.
A new study I coauthored confirms that apex predators in Asia currently face the greatest threat from roads, likely due to the region's high road density and the numerous apex predators found there. Eight out of the 10 species most impacted by roads were found in Asia, with the sloth bear, tiger, dhole, Asiatic black bear and clouded leopard leading the list.
The outlook for the next 30 years is even more dire. More than 90 percent of the 25 million kilometers of new global road construction expected between now and 2050 will be built in developing nations that host critical ecosystems and rich biodiversity areas. Proposed road developments across Africa, the Brazilian Amazon and Nepal are expected to intersect roughly 500 protected areas. This development directly threatens the core habitats of apex predators found in these regions and will potentially disrupt the functioning and stability of their ecosystems. This is particularly concerning where road developments will impact areas of rich biodiversity and where conservation gains have been so painstakingly achieved.
Ironically, as we celebrate the Year of the Tiger this year, road construction in Nepal is expected to bisect tiger strongholds, threatening to reverse the remarkable and previously inconceivable progress made to conserve the world's remaining 4,500 wild tigers from extinction. In the Brazilian Amazon, 36,500 km of future roads will be built or upgraded inside the home ranges of pumas, ocelots and jaguars.
Naturally, the African Union's development corridors are designed to promote development and drive investment in previously ignored areas. While marginalized communities must be given access to lifesaving development infrastructure and investment, this goal can be achieved while also conserving the continent's fragile ecosystems and at-risk apex predator populations. As it now stands, the development planned in Tanzania's Serengeti National Park, in particular, is expected to devastate one of the world's greatest animal migrations, causing a domino effect on healthy apex predator populations.
It's important to remember that roads don't just kill the animals trying to cross them; they divide habitat patches into increasingly smaller fragments. Apex predators are disproportionately impacted by discontinuous habitats due to their need to roam large undisturbed areas. Research has found that predators such as the jaguar will completely avoid all roads in their habitat, often isolating individuals from the rest of their population. The ubiquity of roads also presents a barrier for mating between jaguars. This ultimately reduces the genetic diversity and strength of the population and is a particular threat to apex predators due to their large home range and small population sizes.
Another unintended consequence of rampant road development is increased poaching. Roads facilitate easy access to previously wild areas, allowing for the expansion of permanent human settlement. More roads make it easier for poachers to reach remote wildlife populations and facilitate the transport of illegal wildlife products across a greater area. Indeed, snares for wildlife and poachers are often found at higher rates close to roads and human settlements.
Despite these grim consequences, there is a way to achieve human development objectives while allowing predators to thrive. When road projects are deemed vital to the development of an area and the surrounding communities, they must be built with wildlife in mind—intentionally located well outside of protected areas and predator strongholds. Wildlife crossing structures, such as tunnels and underpasses, need to be integrated into road planning and budgetary decisions from the get-go. It is only through inclusive planning processes, where the voices of local communities, conservation scientists, road engineers and government officials are all equally weighted, that sustainable road development can be achieved.
Costa Rica offers an excellent example of this type of collaboration. Although often considered the gold standard in conservation, Costa Rica hosts the highest density of roads in Central America, with one stretch of the Limón-Moín Route 257 responsible for 4.6 wildlife roadkills per hour, primarily due to speeding. By monitoring the highways for all roadkills, conservation scientists have identified key wildlife crossing areas and informed the construction of structures to ensure their safe passage, from arboreal crossings for tree-dwelling species to underpasses for the flat-footed ones. Critically, scientists have formed a strong partnership with local and national governments who fully support the concept of "wildlife-friendly roads."
Our futures and health are forever intertwined with those of nonhuman animals, and people also benefit from wildlife-friendly roads. The recolonization of pumas in North Dakota is estimated to have reduced costs of deer-vehicle collisions by more than $1 billion, and scientists estimate a recolonization of the Eastern United States by pumas could reduce deer-vehicle collisions by 22 percent over 30 years, averting 21,400 human injuries and 155 human fatalities, and saving more than $2 billion in costs.
From wildlife-vehicle collisions to unintentionally creating new pathways for poachers to target our planet's most cherished wildlife, roads pose a major threat to apex predators. With research confirming that this threat will only intensify over the next 30 years, there is now a small window of opportunity to ensure that these developments do not unduly impact our natural world. By planning roads more carefully, avoiding their construction in protected areas and adopting mitigation measures like wildlife crossings, we can protect apex predators and the critical role they play in the health and survival of our planet.
###
Jeffrey Dunnink is Furs for Life coordinator at Panthera, a global wild cat conservation organization.
---
Take action…
Support Jaguar Recovery in the U.S. Southwest
Life Net Nature: "Early in 2010, the U.S. Fish & Wildlife Service announced that it will prepare a recovery plan for the jaguar. … The jaguar has inhabited North America for over 500,000 years. In historic times, it lived in California, Arizona, New Mexico, and Texas, with some reports from Louisiana and elsewhere. Jaguars were decimated by hunting and by efforts to exterminate wild predators. Recent reports of the great cat have been limited to southern Arizona and New Mexico. …
"As a large, mobile animal, the jaguar needs areas of relatively open country that connect its primary range, such as mountains, canyons, and other remote terrains. These 'habitat linkages' are threatened by land development, urban sprawl, highways without wildlife crossings, and other factors that radically change the natural character of the land. The Service should begin a comprehensive effort with counties, highway departments, public land managers, private landowners, conservation organizations, and others to ensure that 'travel corridors' for the jaguar are protected. …
"The construction of fencing and other activities along the international border with Mexico has resulted in a barrier to jaguar movement between the two countries. The Service and the U.S. Department of the Interior should engage the U.S. Department of Homeland Security in recovery planning to limit barrier fencing and avoid construction sites and high-intensity activities in areas that may be traversed by jaguars."
Tell the U.S. Fish & Wildlife Service that you support jaguar recovery in the U.S. Southwest.
---
Cause for concern…
Drought, food prices from Ukraine war leave millions in Africa starving

​​​​​"More than 23 million people are experiencing extreme hunger in Ethiopia, Somalia and Kenya, according to a new report by Oxfam and Save the Children. That's up from over 10 million last year," reports NPR's Eyder Peralta. "The region's worst drought in 40 years is being exacerbated by conflict and the pandemic. And the war in Ukraine has sent food prices soaring to record levels."
---
Round of applause…
Low-cost gel film can pluck drinking water from desert air

With more than a third of the world's human population living in drylands, water shortages are a common issue. Now a team of scientists and engineers at the University of Texas at Austin have come up with one solution: a low-cost gel film composed of abundant materials that can draw water from the air—even in climates that are extremely dry.

"The materials that facilitate this reaction cost a mere $2 per kilogram, and a single kilogram can produce more than 6 liters of water per day in areas with less than 15 percent relative humidity and 13 liters in areas with up to 30 percent relative humidity," according to a University of Texas press release.

"This could allow millions of people without consistent access to drinking water to have simple, water generating devices at home that they can easily operate," said Guihua Yu, professor of materials science and mechanical engineering at the university's Cockrell School of Engineering.
---
ICYMI…
Hydropower dams are a false climate solution

"A river is a spectacular living corridor that feeds forests, fisheries, coastal ecosystems, and farmlands; transports life-sustaining organic matter and nutrients; provides drinking water; fosters cultural connection; and prevents carbon dioxide from entering the atmosphere. A river supports staggeringly rich biodiversity. One major way we negate rivers' many benefits is by building dams.
"Once considered a renewable way to harness the power of rivers, hydroelectric dams are now better known for their adverse impacts: They destroy a river's biodiverse ecosystems, decimate the food security and livelihoods of local communities, and produce harmful methane that exacerbates climate change. Dams are costly to build, difficult to maintain, and aren't climate-resilient or competitive against proven clean energy alternatives like solar and wind power."
—EFL contributors Josh Klemm and Eugene Simonov, "Why Hydropower Dams Are a False Climate Solution" (CounterPunch, April 8, 2022)
---
Parting thought…
"Take only memories, leave nothing but footprints." —Chief Seattle
---
Earth | Food | Life (EFL) explores the critical and often interconnected issues facing the climate/environment, food/agriculture and nature/animal rights, and champions action; specifically, how responsible citizens, voters and consumers can help put society on an ethical path of sustainability that respects the rights of all species who call this planet home. EFL emphasizes the idea that everything is connected, so every decision matters.
Click here to support the work of EFL and the Independent Media Institute.
Questions, comments, suggestions, submissions? Contact EFL editor Reynard Loki at [email protected]. Follow EFL on Twitter @EarthFoodLife.