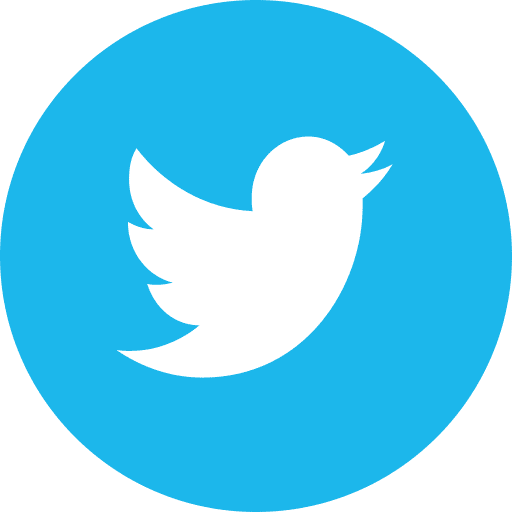 Destructive oil drilling, fracking and new roads are coming to a UNESCO World Heritage site, putting endangered elephants at even greater risk.
By Tzeporah Berman and Ina-Maria Shikongo, Independent Media Institute
6 min read
The growing global outcry against the destruction caused by the oil and gas industry has pushed leaders to address their actions to fight the resulting climate and ecological crisis. Yet, the divergence between the 'climate champion' rhetoric—which was on full display at last year's COP26 conference—and leaders' concrete climate commitments needs to be scrutinized and put to test. The fate of humanity—in particular, the BIPOC and fenceline communities who are bearing the brunt of the climate crisis—depends on the actualization of these commitments. In a 2022 report, the Intergovernmental Panel on Climate Change warns that climate change is the cause of "[w]idespread deterioration of ecosystem structure and function" across the globe. The fossil fuel industry is not only responsible for the polluting products that worsen the climate but also for destroying ecosystems in their search for and extraction of oil and gas. That is exactly what is happening in the Kavango region in northern Namibia, home to many of Africa's remaining wild elephants.
In the Namibian headwaters of the Okavango Delta, a UNESCO World Heritage site, the country's flag flutters beneath Canada's, flying above a new oil well. This violation of the Namibian Constitution—which requires that the national flag should be "hoisted first" and "flown on separate staffs" when flown with other nations' flags—is a blatant symbol of neocolonialism, embodied further by an oil rig standing in the midst of a magnificent landscape, rich in biodiversity and a refuge for the wildlife and communities alike, their home for millennia.
The Canadian flag marks the land where a destructive and controversial project is being carried out by the Canadian oil company called ReconAfrica, which currently holds a license to explore for oil in an area extending over 13,200 square miles in both Namibia and Botswana. Local communities and environmental groups point out that the massive pool of oil that the company hopes to access and extract oil and gas from will represent one-sixth of the world's remaining carbon budget when these products are finally used. The oil and gas also lie under wild and beautiful lands that are critical for providing millions of people access to drinking water, and are also home to wildlife that is crucial for the survival of global biodiversity.
Fossil fuel drilling in the region poses a catastrophic threat to the climate and global attempts being made by environmental groups and leaders to stop global biodiversity loss. The Kavango Basin is home to a diverse and rich array of wildlife and covers crucial migratory routes for the world's largest remaining herd of savanna elephants, which are threatened on a genocidal scale by ReconAfrica's activities in the basin. Cheetahs, rhinos and other critically endangered species living in the region are also in grave danger of extinction as a result of this oil exploration.
Furthermore, the Okavango Delta is an Indigenous territory, and this oil exploration by ReconAfrica threatens to displace and alienate the San and Kavango communities, jeopardizes the drinking water for more than a million people calling the Kavango Basin their home, and threatens the region's major sources of income that are crucial to providing livelihood to the people here, including tourism, farming and fishing. This oil drilling by the company clearly breaches the rights and clauses outlined in the UN Declaration on the Rights of Indigenous Peoples (UNDRIP), of which ReconAfrica's home country, Canada, is a signatory and has supposedly committed itself to honor.
Should the project pull ahead, a carbon bomb hangs over humanity's head. The company's own projections of 120 billion barrels of oil equivalent translate into 51.6 metric gigatons of CO2. To put this into perspective, one single metric gigaton is equal to 200,000 elephants that can be stacked to reach from the Earth to the moon. ReconAfrica's shortsighted fossil fuel bid makes a laughingstock of attempts to limit global heating to 1.5 degrees Celsius above pre-industrial levels, as outlined by the Paris agreement.
The Namibian Minister of Mines and Energy, Tom Alweendo, is aware of the region's vulnerability but still views the project as a source of revenue for his country. However, new global oil demand scenarios that take into account climate policies such as zero-emissions vehicles mean that this project will probably create both significant stranded assets and unfunded cleanup, which will undermine Namibia's and Botswana's public revenues. In spite of the socio-environmental impacts and economic risks, the Namibian government is defending the project and attempting to discredit local climate youth activists through racist attacks and attempts to intimidate local opposition.
On the Canadian side, the Trudeau government is turning a blind eye to the project, despite human rights abuses, while claiming Canada is a climate champion. In April 2021, at U.S. President Joe Biden's virtual climate summit, Prime Minister Justin Trudeau claimed, "Canada is a committed partner in the global fight against climate change, and together we will build a cleaner and more prosperous future for all." In practice, the Canadian government has not undertaken any concrete action to prevent ReconAfrica from contributing to the climate crisis. In addition, the company is operating in complete impunity in a region of the Global South despite obligations under international human rights law requiring Canada to protect foreign populations from human rights abuses perpetrated by their own companies.
It is time for Canadian officials to do everything in their power to ensure a federal investigation regarding ReconAfrica's activities and walk their talk to show their commitment to fighting climate change and to stop oil and gas plans from going forward in the Kavango Basin. This means barring finance to ReconAfrica from Export Development Canada, empowering the Canadian Ombudsperson for Responsible Enterprise, which has the independence and the power to investigate human rights abuse allegations, and upholding Canada's international human rights law obligations by passing legislation requiring Canadian companies to prevent human rights abuses abroad, and to undertake comprehensive human rights and environmental due diligence throughout their global operations.
The Dutch court's recent ruling holding Royal Dutch Shell responsible for its activities demonstrates how it is indeed possible to hold oil companies accountable wherever they operate. For the first time, a corporation has been obliged to answer for its actions in light of the climate crisis. With this court order, a precedent has now been set in terms of multinationals' duty of care, and this follows the International Energy Agency's (IEA) first 1.5 degrees Celsius-aligned energy scenario declaring there is no room for new fossil fuel investment. This shows the potential power of legislation in protecting the world, fueling the campaign to make ecocide a crime and ensuring the arrest and prosecution of those who are enabling, funding and causing severe environmental harm.
In order to support countries like Namibia which rely on fossil fuel exploitation, international cooperation based on principles of equity is critical to ensure a just transition. Calls for initiatives like the Fossil Fuel Non-Proliferation Treaty could be helpful not only to demand the end of the expansion of fossil fuels but also to define the role wealthy nations in the Global North, like Canada, should play to support countries in the Global South in their bid to build stable economies while transitioning away from fossil fuels. A Fossil Fuel Non-Proliferation Treaty would also help fulfill demands outlined in the communiqué of the 2020 Africa Energy Leaders Summit and push wealthy countries to actually put an end to fossil fuel expansion, phase out existing production and secure a fair and just transition that will empower all humans to live with dignity while preserving precious ecosystems, of which we are all an integral part.
###

Tzeporah Berman is a Canadian environmentalist with Stand.Earth and an adjunct professor at York University in the Faculty of Environmental Studies and Urban Change. She is also chair of the Fossil Fuel Non-Proliferation Treaty Initiative.

Ina-Maria Shikongo is a Namibian front-line defender, Fridays for Future Windhoek coordinator, activist and artist.
---
Take action…
Fossil Fuel Non-Proliferation Treaty Initiative: "The world is on track to produce more than twice as much coal, oil and gas by 2030 than is consistent with limiting the rise in global temperature to below 1.5° Celsius, according to the United Nations and other organizations. An immediate end to exploration and expansion into new reserves is needed to prevent the proliferation of unnecessary and unburnable fossil fuels, to protect workers, communities and investments from becoming stranded, and to avoid locking the world into catastrophic and irreversible climate disruption. …
"Phasing-out fossil fuel production must start by regulating fossil fuel supply, limiting extraction, removing subsidies for production, dismantling unnecessary infrastructure, defending the rights of Indigenous Peoples and impacted communities, and shifting support to safer alternatives, in order to align fossil fuel supply with the goals of the Paris Agreement. Wealthy countries are the ones with the capacity to lead and support this managed phase-out of fossil fuels."
---
Cause for concern…
What the invasion of Ukraine means for the global food supply

"Together, Russia and Ukraine's food exports account for about 12 percent of the calories traded globally. In addition to significant exports of sunflower oil, barley, and corn, the two countries provide close to 30 percent of the world's wheat exports. Yet at this point, Ukraine's grain supply is effectively offline. Ukraine's government also banned exports of rye, barley, buckwheat, millet, sugar, salt, and meat through the end of the year. While wheat exports mainly happen in the fall and therefore the supply has not yet been interrupted, prices have increased 55 percent in Europe. Last week, commodity wheat prices shot up to a level not seen since 2008.
"Experts are especially concerned about how price increases—and expected shortages later this year—within the global grain market could increase the number of people going hungry around the world, especially when combined with the impacts of the pandemic. Many countries with high rates of food insecurity—including Yemen, Lebanon, and Egypt in the Middle East/North Africa, Indonesia and Bangladesh in South Asia, and Sudan and Nigeria in sub-Saharan Africa—depend heavily on Ukrainian and Russian wheat."

—Lisa Held, "The Field Report: What the Invasion of Ukraine Means for the Food Supply" (Civil Eats, March 9, 2022)
---
Round of applause…
EPA expands reach of ozone regulations

"Power plants, paper mills and other industries in roughly half the country would face fresh requirements to cut smog-forming emissions under a new EPA 'good neighbor' plan that would sharply expand the agency's efforts to curb harmful pollution that crosses state lines.

"The proposal released this morning would apply in varying degrees to 26 states, located mainly in the East and Midwest but also hopscotching to include Wyoming, Utah, Nevada and California, none of which was covered by the last major 'cross-state' pollution rule issued more than a decade ago and updated six years ago."

—Sean Reilly, "EPA expands reach of ozone regulations" (E&E News, March 11, 2022)
---
ICYMI…
Modern sustainability evolved from forest management of the 18th century, and its ancient roots go back even further

"The proverb 'necessity is the mother of invention' has roots that go back to Aesop's fable "The Crow and the Pitcher" and to Plato's 'Republic.' It is realistic to assume that Hans Carl von Carlowitz, mining manager for the Saxon court in Freiberg, Germany, during the late 17th and early 18th centuries, was also driven by necessity and a severe shortage of wood to invent the concept of sustainability ('Náchhaltigkeit').

"Or to be more precise, he coined the word to describe the quintessential principles of a human activity that goes back to the dawn of history: the sustainable use of natural resources. Although it may not have been called sustainability until Carlowitz, societies had practiced it for a long time as a vital part of cultural or religious practices.

"Ancient Egypt pursued sustainable systems for more than 3,000 years. The Maya, according to anthropologist Lisa Lucero, practiced a 'cosmology of conservation.' The literature of ancient India is brimful with references to the preservation of the environment."

—EFL writer Erika Schelby, "Sustainability Is Not as New an Idea as You Might Think—It's More Than 300 Years Old" (DownToEarth, February 11, 2022)
---
Parting thought…
The Brown Owl sits in the ivy-bush,
And she looketh wondrous wise,
With a horny beak beneath her cowl,
And a pair of large round eyes.
—Jane Euphemia Saxby, "The Great Brown Owl" (excerpt)
---
Earth | Food | Life (EFL) explores the critical and often interconnected issues facing the climate/environment, food/agriculture and nature/animal rights, and champions action; specifically, how responsible citizens, voters and consumers can help put society on an ethical path of sustainability that respects the rights of all species who call this planet home. EFL emphasizes the idea that everything is connected, so every decision matters.
Click here to support the work of EFL and the Independent Media Institute.
Questions, comments, suggestions, submissions? Contact EFL editor Reynard Loki at [email protected]. Follow EFL on Twitter @EarthFoodLife.