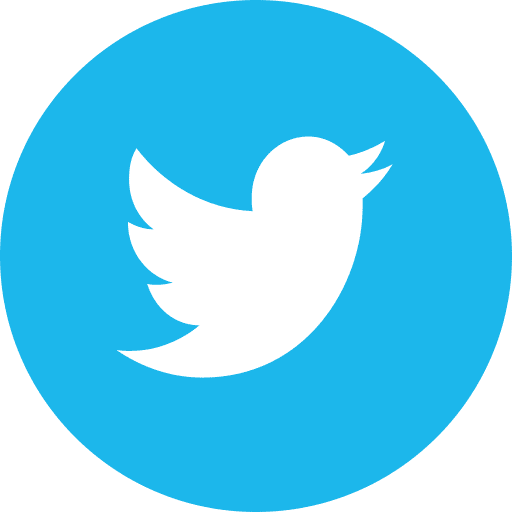 More than two dozen states, counties and cities have sued major fossil fuel companies for climate-related fraud or damages, or both.
By Elliott Negin, Independent Media Institute
4 min read
Four years ago, Boulder, Colorado, sued ExxonMobil and Suncor Energy—owner of the only oil refinery in the state—for climate change-related damages and adaptation expenses. Boulder and its co-plaintiffs, Boulder County and San Miguel County, home to Telluride, estimated the damage caused by extreme weather events would cost them more than $100 million by 2050.
As it turns out, they overestimated the time span—and underestimated the price tag.
At the end of December, the Marshall Fire devastated Boulder County, laying waste to more than 6,000 acres and incinerating more than 1,000 homes and seven commercial buildings at a projected cost of $1 billion, making it Colorado's most destructive fire in terms of property loss.
The Marshall Fire was hardly the only one—or even the largest—in Colorado since the three communities filed their lawsuit, which is still pending in a state court. In fact, four of the five biggest Colorado fires by acreage have occurred since then, ranging from 108,000 to nearly 209,000 acres.
Both ExxonMobil and Suncor Energy, an Alberta, Canada-based company, have a large carbon footprint in Colorado.
ExxonMobil has produced more than 1 million barrels of oil from Colorado deposits, according to the Colorado communities' complaint, and its subsidiary XTO Energy currently produces 60 million cubic feet of natural gas per day from 492,000 acres in Rio Blanco County. There are also 95 Exxon and Mobil gas stations in the state. Altogether, the company's production and transportation activities in Colorado were responsible for more than 420,000 metric tons of greenhouse gas emissions between 2011 and 2015, according to the complaint.
Meanwhile, Suncor's U.S. headquarters is based in Denver, and its oil refinery, which produces 98,000 barrels of refined oil per day, is less than 5 miles from downtown. Suncor's gas stations, which sell Shell, Exxon and Mobil brand products, supply about 35 percent of the gasoline and 55 percent of the diesel sold in the state, according to a 2016 Denver Business Journal article. According to the complaint, Suncor's Colorado operations were responsible for some 1 million metric tons of carbon emissions in 2016 alone, equivalent to the annual output of more than 217,000 typical passenger vehicles.
The Colorado communities contend that ExxonMobil and Suncor were aware that their products caused global warming as early as 1968, when a report commissioned by the American Petroleum Institute, the U.S. oil and gas industry's largest trade association, warned of the threat burning fossil fuels posed to the climate. Regardless, ExxonMobil and Suncor not only continued to produce and market fossil fuel products without disclosing the risks, the communities' complaint charges, but they also engaged in a decades-long disinformation campaign to manufacture doubt about the reality and seriousness of climate change.
"Defendants' actions have already caused or contributed to rising temperatures in Colorado," the complaint states. "Colorado has seen average temperatures rise by 2.5 degrees [Fahrenheit] over the last 50 years, with over a 2 degree [Fahrenheit] rise since 1983." Those higher temperatures have extended what used to be a four-month-long fire season in western states to six to eight months, if not all year round, according to the U.S. Forest Service. Wildfires are starting earlier, burning more intensely, and destroying larger areas of land than ever before.
The three plaintiffs want ExxonMobil and Suncor to pay "their share" of the damage caused by their "intentional, reckless and negligent conduct." That share could amount to billions of dollars to help cover the cost of an increasing number of heat waves, wildfires, droughts, intense precipitation, and floods.
Boulder's April 2018 lawsuit was not the first U.S. climate-related case against the fossil fuel industry. New York City and eight coastal California cities and counties, including San Francisco and Oakland, had already filed similar lawsuits against ExxonMobil and other oil and gas companies, seeking compensation for damage to their communities. As of today, at least 27 states, counties and cities have sued major fossil fuel companies for climate-related fraud or damages, or both—and with good reason. The cost of climate change-related disasters is continuing to climb.
Indeed, the Marshall Fire was just one of the 20 climate and weather disasters in 2021 that resulted in at least $1 billion in damages, according to the National Oceanic and Atmospheric Administration, just two shy of the record-breaking 22 in 2020 and significantly more than the average of 6.3 large-scale U.S. disasters per year between 2000 and 2009. All told, last year's billion-dollar disasters resulted in $145 billion in damages—52 percent higher than in 2020—and 688 deaths. The common denominator in these escalating numbers? Climate change.
"The fingerprints of climate change were all over many of the billion-dollar events that hit the United States in 2021," says Rachel Licker, a senior climate scientist with the Union of Concerned Scientists. "We're essentially watching longstanding climate projections of the past come true."
Elliott Negin is a senior writer at the Union of Concerned Scientists.
---
Take action…
Exxon lied to the public and polluted the planet. So where's the DoJ?
"Recent reports have shown that Exxon knew about the threat of climate change decades ago. Yet over the course of nearly forty years, the company has contributed millions of dollars to think tanks and politicians that have done their best to spread doubt and misinformation—first on the existence of climate change, then the extent of the problem, and now its cause," says ExxonKnew, a global coalition of environmental and public advocacy groups, including 350.org, Center for International Environmental Law, Greenpeace USA, Public Citizen and the Union of Concerned Scientists.

​​​​​​​"If Exxon intentionally misled the public about climate change and fossil fuels, then they should be held accountable. We're calling for an immediate investigation."
Urge the U.S. Department of Justice to investigate ExxonMobil for lying to the public about its climate threat.
---
Cause for concern…
Drastic changes to the marine food web could be down to climate change
"[S]cores of dead and dying [northern fulmars, a species of sub-Arctic seabird] littered [Manchester Beach, along California's Mendocino coast] as far as she could see. … What beached these offshore birds is still not known. Researchers and veterinarians who examined them—both the injured and dead—say they tended to be young and emaciated. Many had lesions on their feet, which veterinarians have identified as a papillomavirus—from the same viral family that gives humans warts but is unique to northern fulmars.
"Over the last half-decade, scientists have documented unprecedented die-offs of birds, marine mammals and other creatures in the northern waters where fulmars breed each year, as [the Los Angeles] Times reported in December. Researchers say the marine food web of the Arctic and sub-Arctic has been drastically altered, possibly because of climate change that has melted ice sheets and warmed the ecosystems of this vast region."
—Susanne Rust, "Are Ills of the Arctic Hitting California? Hundreds of Migratory Seabirds Wash Ashore" (Los Angeles Times, January 24, 2022)
---
Round of applause…
"[Burrowing] owls are increasingly on a collision course with humanity … [as] builders have displaced owls by collapsing their burrows, forcing them to find a new place to live nearby. … [I]n heavily urbanized environments, the birds often have nowhere to go, putting the species' future at risk. … New research published on Thursday in the journal Animal Conservation shows it can be very effective if the birds are tricked into believing there are already other burrowing owls near the places where they are transplanted."
—Matt Kaplan, "Two Simple Tricks That Help Owls Stay in Their New Homes" (New York Times, January 28, 2022)
---
Moving the needle…
Climate change to play central role in Chile's new constitution
"In this episode of Breaking Green, we talk with long-time activist Alejandra Parra about her experiences during the People's Uprising in Chile and the hopes of recognizing environmental, social and economic reforms in the new Chilean constitution. …
"In 2020 the people of Chile voted in favor of a constitutional convention in order to replace its current constitution that was created under the Pinochet dictatorship. The convention, which grew out of the People's Uprising, is currently underway with work expected to be finished by March. The convention is being attended not only by representatives of political parties, but elected representatives of Indigenous Peoples, independent citizen groups, environmentalists, social justice activists, and is designed for gender parity."
—Steve Taylor, host, "Breaking Green: People's Uprising in Chile with Alejandra Parra" (Global Justice Ecology Project, January 25, 2022)
---
ICYMI…
EU phases out animal research, but U.S. wants more
"In the last two years, the U.S. National Institutes of Health (NIH) has invested nearly $29 million to breed more monkeys for biomedical research, with an additional $7.5 million to be spent by October. The investments, which include infrastructure improvements at the U.S. National Primate Research Centers (NPRCs), have been made in the wake of the COVID-19 pandemic, as researchers have been testing numerous vaccines on nonhuman primates, most commonly rhesus macaques (Macaca mulatta)—a species of Old World monkey commonly used to study infectious diseases—before human trials began.
"Using the pandemic as the pretext, the Biden administration has proposed using even more taxpayer money to conduct primate research, suggesting a 27 percent funding increase for the NPRCs in its fiscal year 2022 budget request. If Congress gives the administration its stamp of approval, an additional $30 million would be given to the centers."
—EFL editor Reynard Loki, "The U.S. Is 'Out of Step' on Primate Research With the Rest of the World" (CounterPunch, October 1, 2021)
---
Parting thought…
There was an owl liv'd in an oak
The more he heard, the less he spoke
The less he spoke, the more he heard.
O, if men were all like that wise bird.
---
Earth | Food | Life (EFL) explores the critical and often interconnected issues facing the climate/environment, food/agriculture and nature/animal rights, and champions action; specifically, how responsible citizens, voters and consumers can help put society on an ethical path of sustainability that respects the rights of all species who call this planet home. EFL emphasizes the idea that everything is connected, so every decision matters.
Click here to support the work of EFL and the Independent Media Institute.
Questions, comments, suggestions, submissions? Contact EFL editor Reynard Loki at [email protected]. Follow EFL on Twitter @EarthFoodLife.