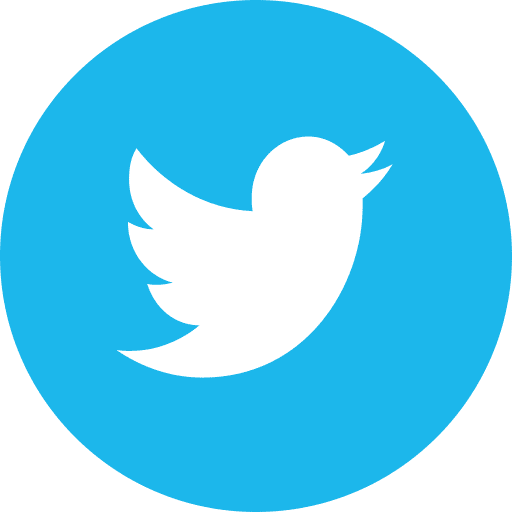 The infrastructure bill may not be enough to address the climate crisis; some lawmakers are urging the president to declare a national emergency.
By Reynard Loki, Independent Media Institute
8 min read
On August 30, 2021, President Joe Biden committed the federal government to help Louisiana and Mississippi recover from Hurricane Ida's devastation for "as long as it takes for you to recover." With several federal agencies working on the massive recovery effort, the president added during the virtual briefing at the White House that "it's in moments like these that we can certainly see the power of government to respond to the needs of the people." The devastating hurricane has killed more than 60 people, left more than 1 million people without power, and could cost more than $50 billion in damages.
Senate Majority Leader Chuck Schumer (D-NY) was quick to make the connection between Hurricane Ida and climate change. "Global warming is upon us," he said. "When you get two record rainfalls in a week (in New York City), it's not just coincidence. When you get all the changes that we have seen in weather, that's not a coincidence… It's going to get worse and worse and worse, unless we do something about it." Schumer and other federal lawmakers have used Hurricane Ida as a selling point to pass Biden's $1 trillion bipartisan infrastructure bill—which includes several climate change mitigation and resiliency measures and passed the Senate on August 10—as well as the Democrats' $3.5 trillion budget reconciliation spending plan, which has been dubbed the "human infrastructure" bill. A recent poll found that a majority of Americans support both measures. "It's so imperative to pass the two bills," Schumer said.
The hurricane's intensity was likely fueled by climate change. Kerry Emanuel, an atmospheric scientist at the Massachusetts Institute of Technology who studies the connection between hurricanes and the climate, said of Ida's power, "This is exactly the kind of thing we're going to have to get used to as the planet warms."
In their latest climate report published in August, the United Nations' Intergovernmental Panel on Climate Change (IPCC) found that human activity, particularly the combustion of fossil fuels, is the likely driver behind the increase in both the frequency and intensity of hurricanes over the past four decades. "The alarm bells are deafening, and the evidence is irrefutable: greenhouse gas emissions from fossil fuel burning and deforestation are choking our planet and putting billions of people at immediate risk," UN Secretary-General António Guterres said in a statement on the report. "Global heating is affecting every region on Earth, with many of the changes becoming irreversible." Linda Mearns, a senior climate scientist at the U.S. National Center for Atmospheric Research and one of the report's co-authors, meanwhile, offered a stern warning: "It's just guaranteed that it's going to get worse," she said, adding that there is "[n]owhere to run, nowhere to hide."
Adding to the concern is the fact that the end of hurricane season is still far from over, as meteorologists at the U.S. National Oceanic and Atmospheric Administration (NOAA) monitor Hurricane Larry's path across the Atlantic Ocean. Moreover, Hurricane Ida is just one of the several extreme weather events that have caused death and destruction across the nation. Massive wildfires, fueled by extreme heat and dry conditions, are ripping through California, where more than 1 million acres have been burned in 2021. These are unprecedented times: Only twice in the history of California have wildfires raged from one side of the Sierra Nevada mountain range to the other, and both of those wildfires took place in August.
The National Interagency Fire Center has reported that more than 5 million acres have been charred this year nationwide as of September 7. Nearly half of the land area of the lower 48 states is currently experiencing drought, with the NOAA warning in August that these extremely dry conditions—with precipitation at below-average levels and temperatures at above-average levels—are likely to "continue at least into late fall," according to the New York Times. As a whole, the United States experienced its hottest June in the 127 years since temperature records have been maintained, while July was Earth's hottest month on record.
"Climate scientists were predicting exactly these kinds of things, that there would be an enhanced threat of these types of extreme events brought on by increased warming," said Jonathan Martin, an atmospheric scientist at the University of Wisconsin-Madison. "It's very distressing. These are not encouraging signs for our immediate future."
The increase in both the frequency and intensity of extreme weather events like hurricanes, wildfires, droughts and heat waves is providing a fitting backdrop for amplified calls to pass Biden's infrastructure bill, which would help mitigate the impacts of the climate crisis by repairing 20,000 miles of aging roads and 10 of the country's most economically crucial bridges to make them more resilient to extreme weather. The bill also seeks to accelerate the nation's shift toward clean energy to achieve the Paris climate agreement's goal of reducing global greenhouse gas emissions in order to limit the planet's surface temperature increase in this century to 2 degrees Celsius above preindustrial levels. (The agreement's hope to limit the increase to 1.5 degrees Celsius now seems unlikely, given the findings of the new IPCC climate report.) The bill seeks to utilize a combination of federal spending and tax credits to improve transportation, broadband internet, housing and the electric grid, as well as financial support to advance the nation's manufacturing capabilities, specifically those industries that the administration believes will help the United States compete economically with China.
The White House issued a fact sheet describing the president's infrastructure plan, saying that it would "create a generation of good-paying union jobs and economic growth, and position the United States to win the 21st century, including on many of the key technologies needed to combat the climate crisis." The bill would be the first to earmark spending specifically for climate resilience, including $6.8 billion for the Army Corps of Engineers to address federal flood control and ecosystem restoration projects, with an eye toward environmental justice, and calling for 40 percent of all climate-related investments to happen in disadvantaged communities.
"Mr. Biden's pledge to tackle climate change is embedded throughout the plan," reports Jim Tankersley for the New York Times. "Roads, bridges and airports would be made more resilient to the effects of more extreme storms, floods and fires wrought by a warming planet. Spending on research and development could help spur breakthroughs in cutting-edge clean technology, while plans to retrofit and weatherize millions of buildings would make them more energy efficient."
In August, Schumer said that the bipartisan infrastructure bill and Democrats' reconciliation spending package would cut the United States' carbon dioxide emission levels by 45 percent by 2030 compared to 2005 levels. He added, "When you add administrative actions being planned by the Biden administrative and many states—like New York, California, and Hawaii—we will hit our 50 percent target by 2030." That is the goal that Biden set for the nation after he rejoined the Paris climate accord.
"In order to avoid the worst long-term consequences of the climate crisis, we need to put the U.S. on the path to 100 percent clean energy—otherwise, this summer may just be a preview of the disasters to come," Brooke Still, senior director of digital strategy at the nonprofit League of Conservation Voters (LCV), told Earth | Food | Life recently in an email. "We know what a transition to clean energy will take: We need to stop using oil and coal and go big on clean energy. It's clear the public agrees—71 percent of the public supports making the investments in climate, justice, and jobs that President Biden proposed. But climate deniers, fossil fuel interests, and obstructionist members of Congress are slowing things to a crawl." LCV has launched a public petition urging Congress to "invest in clean energy and… in people and communities who too often have been left behind."
While some lawmakers have pegged the two bills as key to combating climate change, others—including Representatives Earl Blumenauer (D-OR), Matt Cartwright (D-PA), Raúl Grijalva (D-AZ), Tom Malinowski (D-NJ), Jim McGovern (D-MA) and Mark Pocan (D-WI)—are calling for the White House to take another measure: declare the climate crisis a national emergency. These congressional members, along with Oregon Secretary of State Shemia Fagan, have joined with several advocacy groups, including the California League of Conservation Voters, Global Warming Solutions, and Progressive Reform Network, to sponsor a public petition urging Biden to declare a national emergency due to the climate crisis. By doing so, President Biden would unlock certain executive options to tackle climate change directly.
"From Oregon to Texas, from wildfires to winter storms, the results of our inaction on climate change are visible every day. It's a disaster and a grave threat to the future of our country and planet," states the petition. "We've nibbled at the edges of the problem for too long. It's time for bold action. One key step? President Biden should declare climate change a national emergency. That declaration will elevate climate change as a national security priority and allow us to devote more resources to cut carbon emissions, invest in clean energy, hold polluters accountable, and ensure climate justice for frontline communities."
To achieve his goal of slashing annual emissions by 50 percent by 2030 compared to 2005 levels, Biden must eliminate around 2 billion metric tons of climate pollution from the nation's energy system. "Is that even possible?" the Atlantic's Robinson Meyer asked Danielle Arostegui, a senior analyst for U.S. climate policy at the nonprofit Environmental Defense Fund. She responded, "It's not Can we do it? but Will we do it?" As the nation—and the world—steer through the climate crisis, it is becoming clear that our goals and our actions are not necessarily aligned. As the saying goes, where there's a will, there's a way. But just because there's a way doesn't mean there's a will.
Robert Brulle, a sociologist who studies the influence of the fossil fuel industry on U.S. politics, framed the obstacle to ensure meaningful climate action bluntly: "It's really hard to get people to change their way of life and existence."
---
Take action…
A group of representatives on Capitol Hill have joined with several advocacy groups to launch a public petition urging President Joe Biden to declare climate change a national emergency. "That declaration will elevate climate change as a national security priority and allow us to devote more resources to cut carbon emissions, invest in clean energy, hold polluters accountable, and ensure climate justice for frontline communities," they write.

Urge President Joe Biden to declare climate change a national emergency.
---
Cause for concern…
---
Round of applause…
---
ICYMI…
"I seem to spend an inordinate amount of time following my 3-year-old son around and switching things off. I tried something new the other day: 'It's bad for the planet when you switch things on that you don't need,' I said. He stopped and looked at me for a moment, then switched off the light and continued playing. A small victory. This felt like the start of something we'll need to continue talking about for many years. What's clear to me now is that there won't be a single moment when we need to have 'the talk' about climate change. Instead, climate change needs to be something that's part of our everyday conversations and actions. It needs to be fun and engaging, solutions-focused, and fact-based. And, above all, it needs to start now. Here are five techniques that can help."
—EFL fellow Lucy Goodchild van Hilten, "How to Talk to Kids About Climate Change (and Have Fun, Too)," (Yes! Magazine, March 7, 2019)
---
Parting thought…
"For in the true nature of things, if we rightly consider, every green tree is far more glorious than if it were made of gold and silver." —Martin Luther
---
Reynard Loki is a writing fellow at the Independent Media Institute, where he serves as the editor and chief correspondent for Earth | Food | Life. He previously served as the environment, food and animal rights editor at AlterNet and as a reporter for Justmeans/3BL Media covering sustainability and corporate social responsibility. He was named one of FilterBuy's Top 50 Health & Environmental Journalists to Follow in 2016. His work has been published by Yes! Magazine, Salon, Truthout, BillMoyers.com, Counterpunch, EcoWatch and Truthdig, among others.
---
Earth | Food | Life (EFL) explores the critical and often interconnected issues facing the climate/environment, food/agriculture and nature/animal rights, and champions action; specifically, how responsible citizens, voters and consumers can help put society on an ethical path of sustainability that respects the rights of all species who call this planet home. EFL emphasizes the idea that everything is connected, so every decision matters.
Click here to support the work of EFL and the Independent Media Institute.
Questions, comments, suggestions, submissions? Contact EFL editor Reynard Loki at [email protected]. Follow EFL on Twitter @EarthFoodLife.