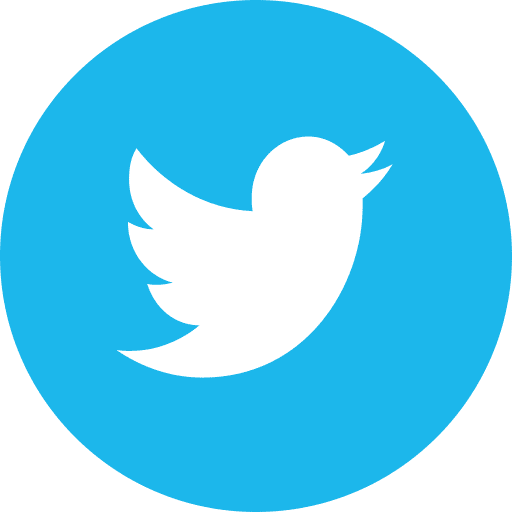 It makes no sense to continue wasting both tax dollars and animals' lives.
By Stephen R. Kaufman, Independent Media Institute
3 min read
When I went to medical school in the 1980s, it was standard practice to have students cut apart live dogs and other animals as part of the curriculum to teach them medical skills and concepts. Since then, these crude and cruel animal labs have been abandoned in medical schools and advanced surgical courses in favor of realistic human simulators that are more humane, cost-efficient and effective.
Apparently, the U.S. Department of Justice (DOJ) didn't get the memo about this.
According to federal contracts uncovered by taxpayer watchdog White Coat Waste Project (WCW), for which I serve as a volunteer medical adviser, the U.S. Marshals Service and the Federal Bureau of Investigation (both under the DOJ) have still been conducting "live tissue training" (LTT) courses. LTT is a euphemism for inflicting traumatic, life-threatening injuries on live animals to teach certain emergency medical procedures.
As DOJ funding panel Chairman Rep. Matt Cartwright (D-PA) and House Judiciary Committee member Rep. Ted Lieu (D-CA) astutely wrote in a letter to the DOJ in 2019, "LTT involves intentionally wounding live animals—usually stabbing, burning and shooting pigs and goats, and sometimes even dogs—and then having trainees crudely attempt to repair the damage… The use of animals for this training is expensive, obsolete, unnecessary and opposed by most Americans."
Many of the animals die from these traumatic injuries during the courses, and even those who survive are killed at the end.
The federal government's own studies show that human simulators like the Cut Suit, TraumaMan and TOMManikin that mimic human anatomy—even replicating bleeding and breathing—are more effective and economical than these outdated animal labs. Unlike the animals who are purchased, transported, dismembered, killed and thrown away after every LTT course, each simulator can train many students and can be reused time and again.
Even the U.S. Defense Department states in a 2016 report that LTT is "outdated and cost-prohibitive" and a 2017 report from the Pentagon says that "live tissue training options are not anatomically accurate." An Army-funded study at Yale concluded in 2015, "it is clear that simulated training costs less than live tissue training." And a 2020 U.S. military-funded study concluded that human simulation is an effective replacement for LTT.
Nearly every civilian trauma training program in the country now teaches lifesaving skills using simulation, too.
Adding insult to injury, the DOJ has already spent taxpayers' money to purchase high-tech trauma simulators, but has continued to waste $131,793 on recent, completely unnecessary LTT courses anyway. The DOJ can't defend this waste and abuse, so instead it tried to keep the details a secret, and it took a federal lawsuit by White Coat Waste Project to pry away relevant documents from the agency.
A majority of Americans on both sides of the aisle want change and support doing away with this outdated practice. A June 2020 national survey of 1,000 taxpayers by Lincoln Park Strategies found that 63 percent of them—which included 66 percent of Republicans surveyed and 65 percent of Democrats surveyed—backed the effort to ask the DOJ to defund LTT.
As a physician, medical educator and animal advocate, I oppose this senseless waste of tax dollars and animals' lives. There needs to be political support from leaders like members of Congress and Attorney General Merrick Garland to take swift and decisive action to cut live tissue training from the curriculum.
###
Stephen R. Kaufman, MD, is a board-certified ophthalmologist and assistant professor at the Case Western Reserve University School of Medicine. He is also a volunteer medical adviser for the nonprofit White Coat Waste Project, which works to end taxpayer-funded animal experiments.
---
Take action…
White Coat Waste Project: "The Department of Justice (DOJ) wastes American taxpayer money to fund cruel and wasteful live tissue training on pigs, goats, and possibly dogs. The DOJ sent $131,793 of your tax money to the FBI and U.S. Marshals service for animal abuse that would land an individual in jail. During live tissue training, pigs, goats, and sometimes even dogs are shot, stabbed, burned alive, and blown up. […] Many of the victims die from botched surgeries, and those who survive are killed anyways. What's worse? The DOJ doesn't need to butcher live animals for training. They already own more effective and more cost-efficient human patient simulators. Even the Defense Department has criticized live tissue training as 'outdated and cost-prohibitive.' There's simply no excuse for these atrocities."
 
Urge Congress to defund DOJ live tissue training.
---
Cause for concern…
"Hurricanes are heat engines, feasting off warm, tropical waters," reports Andrew Freedman for Axios. "The vast majority of extra heat going into the climate system from burning fossil fuels is being absorbed by the oceans, and the seas are warming as a result… A recent scientific assessment found that the planet's oceans have warmed faster during the past 100 years than at any point in the past 11,000 years."
---
Round of applause…
"Three common neonicotinoid insecticides were ruled 'likely to adversely affect' thousands of endangered species and critical habitats, according to draft biological evaluations released by EPA," reports Emily Unglesbee for Progressive Farmer. "Now EPA will work with the Fish and Wildlife Service and the National Marine Fisheries Service to decide if additional changes need to be made to these insecticides' labels or registrations to protect any of the affected species."
---
ICYMI…
"You would really have to try hard to find anything more depraved than a wildlife killing contest, which targets coyotes, foxes, bobcats, squirrels, raccoons, crows and even wolves and cougars in some states, for the sake of a prize that could range from cash to hunting equipment. These contests are responsible for the mindless killing of an inconceivable number of animals, all under the guise of sport. Contests like these should be relegated to history books; instead, these events still take place in nearly all of the 42 states where wildlife killing contests are legal and result in the killing of thousands of animals every year."

—EFL contributor Katie Stennes, "Undercover Investigations Expose Wildlife Killing Contest Brutality," CounterPunch, July 21, 2021
---
Parting thought…
"I would like to paint the way a bird sings." —Claude Monet
---
Earth | Food | Life (EFL) explores the critical and often interconnected issues facing the climate/environment, food/agriculture and nature/animal rights, and champions action; specifically, how responsible citizens, voters and consumers can help put society on an ethical path of sustainability that respects the rights of all species who call this planet home. EFL emphasizes the idea that everything is connected, so every decision matters.
Click here to support the work of EFL and the Independent Media Institute.
Questions, comments, suggestions, submissions? Contact EFL editor Reynard Loki at [email protected]. Follow EFL on Twitter @EarthFoodLife.