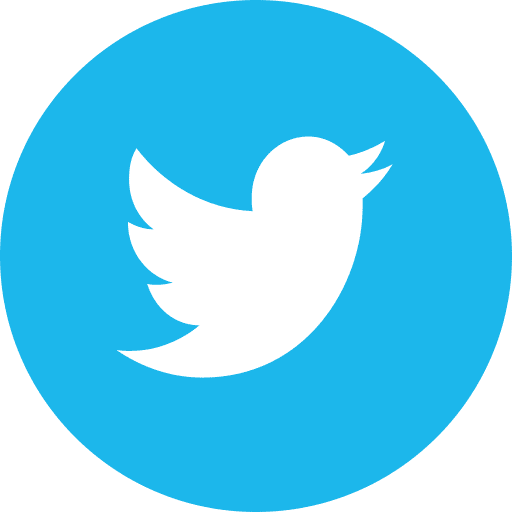 A 500-year-old legend is key to the survival of a rare giant softshell turtle.
By Hoang Bich Thuy and Nguyen Dinh Thang, Independent Media Institute
4 min read
Like many turtle species, Swinhoe's softshell turtle (Rafetus swinhoei)has for centuries held special cultural significance in Viet Nam. For the people of the country, the Hoan Kiem turtle, as it is known locally, is a symbol of Viet Nam's independence and prosperity. According to the legend passed from one generation to the next, this giant golden turtle emerged from the Hoan Kiem Lake to reclaim a magic sword used by the Le Loi King to defeat Chinese Ming forces in the 15th century. The lake was renamed Hoan Kiem Lake or Lake of the Returned Sword based on this legend.
But despite the Rafetus swinhoei being revered, it is also extremely threatened. For two decades it has been listed as "Critically Endangered" on the Red List maintained by the International Union for Conservation of Nature. Since 2013, the Rafetus swinhoei has also been listed in Appendix II of the Convention on International Trade in Endangered Species of Wild Fauna and Flora.
When two of the last remaining Swinhoe's softshell turtles died without producing any known offspring between 2016 and 2019, this species became the most endangered turtle in the world. In response, conservationists and veterinary experts from Viet Nam, along with global partners, made the recovery of this turtle one of their highest priorities. Swinhoe's softshell turtles were also included in the five-year conservation plan of Ha Noi People's Committee in 2018 and added to the committee's 2030 vision plan.
Then, in October 2020, a female turtle was captured in Viet Nam and confirmed by veterinarians to be a female Rafetus swinhoei. With the leadership of the Ha Noi Department of Agriculture and Rural Development, in collaboration with the Asian Turtle Program of Indo-Myanmar Conservation and our organization, the Wildlife Conservation Society (WCS), this imperiled turtle species may now have a second chance at survival.
The confirmation of Swinhoe's softshell turtle in Ha Noi's Dong Mo Lake means there is now a female in addition to a male, who is at the Suzhou Zoo in China. Authorities believe there are at least one more of these turtles in Dong Mo Lake and another in nearby Xuan Khanh Lake. Conservationists hope to capture and determine the sex of the other turtles in the coming months.
Ultimately, conservationists aim to help at least one male and female to breed to ensure that this species can return from the brink of extinction. The race to save this flagship species in Ha Noi highlights the importance of working in partnership to mobilize resources and address issues like water pollution, safer habitat, and more sustainable resource management. It also helps to replicate that success to save other species.
Task forces have been established to provide both the daily monitoring of turtles and the capture and preparation of other Swinhoe's softshell turtles for a captive breeding program. Local fishermen have been engaged to monitor and capture the turtles, and have played a significant role and made a key contribution to Rafetus swinhoei conservation work.
At the same time, scientists are working to better understand the ecological role of this species. Researchers like Jeffrey Lovich of the U.S. Geological Society have highlighted their importance to the seafloor biosystem, where they contribute by enriching soil nutrients and facilitating seed dispersion. The way in which river turtles—and specifically the Rafetus swinhoei—add value to their own ecosystems is an area that needs further study.
As WCS has worked to locate more Rafetus swinhoei individuals in the wild, we have come to better understand the ways in which habitat destruction has helped to push this turtle species to the edge of extinction: from water pollution to riverbed abrasion, to overexploitation for food and illegal trade.
A communication task force is now working with local communities to transition from harmful hook and electrical shock fishing methods to safer practices, and to rethink the way in which trash and pesticides are disposed into the sewage system, which eventually empties into the Dong Mo Lake, to help improve the quality of the lake water—especially during the low rain season. More work must be done to curb pollution from dump sites and golf courses into local waterways.
In Viet Nam, with the leadership of the Ha Noi People's Committee, we are determined to take responsibility to give this cultural icon another chance. While overhunting and habitat destruction have contributed to its demise, our work confirms that the Hoan Kiem turtle and the centuries old legend lives on.
With bad news and sadness from COVID-19, we feel hope by giving this species another chance to survive and to pass the symbol of prosperity to future generations in Viet Nam and around the globe.
###
Hoang Bich Thuy is country director of the Viet Nam Program at the Wildlife Conservation Society.

Nguyen Dinh Thang is an information and design assistant at the Viet Nam Program of the Wildlife Conservation Society.
---
Take action…
Tell you members of Congress:

"Right now, wildlife is experiencing an acute crisis. We're in the middle of the biggest mass extinction event since the dinosaurs. Elephants, cheetahs, gorillas, and other wildlife have never been closer to disappearing forever. Saving these and so many other species will require your continued commitment to effective wildlife conservation policies… And global conservation is just common sense. Poaching and trafficking not only threaten wildlife but they fuel terrorist and militant groups and harm local communities. Strong enforcement and well managed parks benefit wildlife and local community development, and drive sustainable growth and economic development. For these reasons and more I stand for wildlife. As you continue to work through the legislative priorities before Congress, I urge you to do the same."

Urge Congress to prioritize global wildlife conservation.
---
Letter to the editor…
Replying to "Humanity's #1 Environmental Problem Is Consumption—Climate Change Is Just One of the Byproducts," by Earth | Food | Life editor Reynard Loki, Brave New Europe, June 2, 2021:

"Your contention that consumption is destroying our planet is accurate. But consumption goes hand in hand with financial expansion, and that is the real problem. Finance works on the unsustainable premise of perpetual and limitless growth, the antithesis of physical reality. The world must adopt a means of providing access to goods and services in sync with the finite resources of the planet. We cannot do it by continuing the present value system of acquisition. But we can do it with objective science." —Stephen L. Doll, Member, Board of Directors, Technocracy, Inc.
---
Cause for concern…
"In early 2018, residents of Boise, Idaho were told by city officials that a breakthrough technology could transform their hard-to-recycle plastic waste into low-polluting fuel," write Joe Brock, Valerie Volcovici and John Geddie in a Reuters special report. "Within a year, however, that effort ground to a halt. The project's failure, detailed for the first time by Reuters, shows the enormous obstacles confronting advanced recycling, a set of reprocessing technologies that the plastics industry is touting as an environmental savior—and sees as key to its own continued growth amid mounting global pressure to curb the use of plastic."
---
Round of applause…
"Why are pork producers constantly trying to overturn laws relating to cruelty to animals?" asked Josh Balk, who leads farm animal protection efforts at the Humane Society of the United States, about an animal welfare proposition approved overwhelmingly by California voters in 2018 that requires more space for breeding pigs, egg-laying chickens and veal calves. "It says something about the pork industry when it seems its business operandi is to lose at the ballot when they try to defend the practices and then when animal cruelty laws are passed, to try to overturn them."
---
ICYMI…
"At long last, the world's largest dam removal is finally happening," write EFL contributors Deborah Moore, Michael Simon and Darryl Knudsen on Truthout ("Damming Rivers Is Terrible for Human Rights, Ecosystems and Food Security," February 22, 2021). "The landmark agreement, which was finalized in November 2020 between farmers, tribes and dam owners, will finally bring down four aging, inefficient dams along the Klamath River in the Pacific Northwest. This is an important step in restoring historic salmon runs, which have drastically declined in recent years since the dams were constructed. It's also an incredible win for the Karuk and Yurok tribes, who for untold generations have relied on the salmon runs for both sustenance and spiritual well-being."
---
Parting thought…
"The tree which moves some to tears of joy is in the eyes of others only a green thing which stands in the way… As a man is, so he sees." —William Blake
---
Earth | Food | Life (EFL) explores the critical and often interconnected issues facing the climate/environment, food/agriculture and nature/animal rights, and champions action; specifically, how responsible citizens, voters and consumers can help put society on an ethical path of sustainability that respects the rights of all species who call this planet home. EFL emphasizes the idea that everything is connected, so every decision matters.
Click here to support the work of EFL and the Independent Media Institute.
Questions, comments, suggestions, submissions? Contact EFL editor Reynard Loki at [email protected]. Follow EFL on Twitter @EarthFoodLife.