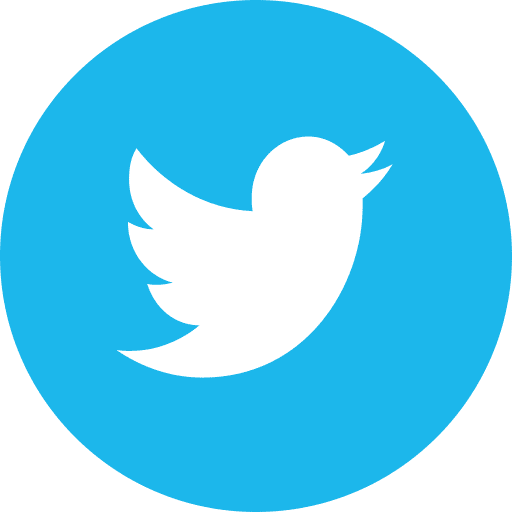 Trump's EPA approved the use or expanded use of dozens of pesticides that threaten public health and the environment. It's up to the Biden administration to reverse these unjust and unscientific decisions.
By Reynard Loki, Independent Media Institute
6 min read
In his first days in the White House, President Joe Biden has used the power of his pen—through executive order—to undo much of the damage done by his predecessor, like rejoining the Paris climate agreement and rescinding Trump's ban on Muslim immigration. The Biden administration also has a chance to undo the myriad threats unleashed by Trump's EPA over four years that saw the expansion of a number of dangerous pesticides used on crops across the nation.
According to a 2020 analysis conducted by the Center for Biological Diversity (CBD), an environmental nonprofit based in Tucson, Arizona, Trump's EPA "approved more than 100 pesticide products in 2017 and 2018 that contained ingredients widely considered to be the most dangerous still in use, including some that have been banned in multiple countries or targeted for phaseout in the United States."
"When [Trump's] EPA is approving 94% of applications that come across its desk, including for some of the planet's most dangerous pesticides, it's obvious the safety review process is completely broken," said Nathan Donley, a senior scientist specializing in pesticide policy at CBD who conducted the analysis.
Among the pesticide products approved by Trump's EPA in 2017 and 2018 were products containing neurotoxic chemicals, including chlorpyrifos, which has been shown to disrupt nervous system development in children. Notably, Trump's efforts to revoke an Obama-era EPA proposal to ban chlorpyrifos came just weeks after the pesticide's manufacturer, Corteva (formerly DowDuPont), contributed $1 million to the Trump inauguration.
The Trump administration also approved the use of 17 new products containing atrazine—a weedkiller used in corn fields—adversely affects the development of larval amphibians and the reproductive systems of adult amphibians. One study found that male frogs exposed to atrazine "were both demasculinized (chemically castrated) and completely feminized as adults." A 2001 study conducted by the U.S. Geological Survey found that atrazine was the most prevalent pesticide detected in U.S. drinking water. The Trump administration also approved the use of 69 new pesticide products that the EPA has listed as "known" or "likely" carcinogens.
In the final days of the Trump administration, the EPA received a request by the manufacturer of aldicarb for approval to apply the neurotoxic insecticide across some 400,000 acres of orange, grapefruit, lemon and lime trees in Florida and Texas. Aldicarb, which has been linked to brain damage in infants and young children, has been banned in more than 100 countries. The CBD notes that the agency's ultimate ruling on this controversial chemical could be the "first major pesticide decision under the Biden Environmental Protection Agency."
"The fact that U.S. regulators would even consider expanding use of this dangerous, widely banned pesticide is a stunning indictment of our broken regulatory system," said Donley. "This application vividly reaffirms why the pesticide industry considers us the dumping ground for the world's worst pollutants. We'll be watching closely to see whether the Biden administration steps up and puts public health before pesticide company profits."
A welcome sign that things will be changing at the EPA is the fact that last week President Biden made a strong case for a science-based executive branch, establishing an "advisory council on science, technology, and innovation" to help "make evidence-based decisions guided by the best available science and data."
To encourage swift action on the current threats posed by approved pesticides to public health, wildlife and the environment, Pesticide Action Network, an international coalition of more than 600 nongovernmental organizations "working to replace the use of hazardous pesticides with ecologically sound and socially just alternatives," has launched a public petition urging the Biden administration to "protect farmers, farmworkers, rural families, children and pollinators from harmful pesticides that were approved for use—or expanded uses—by the outgoing administration."
Urge President Biden and Acting EPA Administrator Jane Nishida to protect Americans from dangerous pesticides that were unleashed by the Trump administration.
---
Cause for concern…
"Elephants are highly social animals, living in large family groups with strong bonds to family members and friends," writes Christina Swanlund on Elephant Journal. "Though she is only in her early 40s, she looks and no doubt feels so much older as she struggles through the freezing cold winters all alone … [with] arthritis and respiratory issues."
---
Round of applause…
Male chicks—considered useless to egg farmers—are sent straight into grinders to their deaths. But thanks to new draft legislation in Germany and technologies that can identify the sex of chicks before they hatch (the latter of which EFL contributor Linda Tyler recently wrote about in LA Progressive), this terrible cruelty could one day come to an end.
---
Parting thought…
"And while I stood there I saw more than I can tell and I understood more than I saw; for I was seeing in a sacred manner the shapes of all things in the spirit, and the shape of all shapes as they must live together like one being." —Black Elk
---
Reynard Loki is a writing fellow at the Independent Media Institute, where he serves as the editor and chief correspondent for Earth | Food | Life. He previously served as the environment, food and animal rights editor at AlterNet and as a reporter for Justmeans/3BL Media covering sustainability and corporate social responsibility. He was named one of FilterBuy's Top 50 Health & Environmental Journalists to Follow in 2016. His work has been published by Yes! Magazine, Salon, Truthout, BillMoyers.com, EcoWatch and Truthdig, among others.
---
Earth | Food | Life (EFL) explores the critical and often interconnected issues facing the climate/environment, food/agriculture and nature/animal rights, and champions action; specifically, how responsible citizens, voters and consumers can help put society on an ethical path of sustainability that respects the rights of all species who call this planet home. EFL emphasizes the idea that everything is connected, so every decision matters.
Click here to support the work of EFL and the Independent Media Institute.
Questions, comments, suggestions, submissions? Contact EFL editor Reynard Loki at [email protected]. Follow EFL on Twitter @EarthFoodLife.