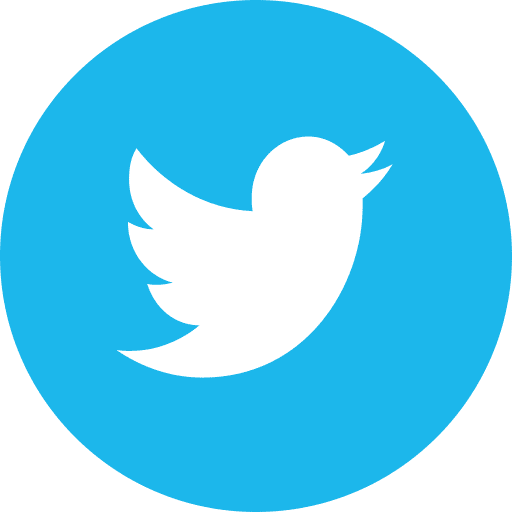 Children are working on palm oil plantations to supply an ingredient in cookies that other children are selling thousands of miles away.
by Reynard Loki, Independent Media Institute
7 min read
An Associated Press (AP) investigation has revealed that Ferrero, one of two makers of the popular Girl Scout cookies, is sourcing their palm oil, an ingredient in the cookies, to plantations in Indonesia and Malaysia where tens of thousands of children are estimated to work alongside their parents. The investigation bolsters a campaign launched last year by Olivia Chaffin, a 14-year-old girl scout of the Southern Appalachian council, urging Sylvia Acevedo, CEO of the Girl Scouts of the USA, to remove palm oil from Girl Scout cookies. Chaffin and some of her fellow scouts in Troop 543 have stopped selling the cookies. In her petition on Change.org, Chaffin writes:
"I have sold Girl Scout cookies for many years and have been a top seller in my troop, but I no longer feel I can sell Girl Scout cookies because they contain palm oil. Rainforests are destroyed to grow the palm plants that palm oil comes from. In 2017, I wrote to the president of Girl Scouts concerning palm oil in Girl Scout cookies. She wrote back and told me that it was sustainable palm oil, meaning rainforests were not destroyed to grow the palm plants that that palm oil comes from, but on the box it says mixed sustainable palm oil. I did some research and found out that mixed sustainable means only a portion of the palm oil is sustainable, meaning it is unknown how much sustainable palm oil is in the cookies, it could be a large amount. The reason palm oil is normally used is because it is cheaper than most other oils, but that doesn't justify destroying such a valuable part of life."
The AP story was published in September by Robin McDowell and Margie Mason, investigative reporters who were part of the AP team that won a Pulitzer Prize in 2016 for the series "Seafood from Slaves." The duo took nearly two years to uncover extensive human and labor rights abuses on plantations in Indonesia and Malaysia that produce the ubiquitous ingredient found in 50% of all packaged consumer products, from snack foods to cosmetics and soaps.
The palm oil industry is a primary driver of deforestation, which not only exacerbates climate change by releasing into the atmosphere carbon that was previously safely stored in trees cut down to make room for plantations, but also threatens wildlife and biodiversity. "Rapid and relentless deforestation for industrial-scale agriculture, particularly palm oil and timber plantations, leaves orangutans without food and shelter, exposing them to hunters who kill orangutans and capture their babies to sell as pets," writes Earth | Food | Life contributor Alan Knight, chief executive of International Animal Rescue, an animal rights nonprofit based in England. "The apes are also in danger of coming into conflict with local people as they stray into villages and onto farmland in search of food. Fires started on an annual basis as part of land clearance operations in Indonesia are also responsible for the loss of thousands of acres of rainforest and the lives of hundreds if not thousands of orangutans."
But while palm oil's toll on the environment and wildlife is well established, less is known about the impact of the $65 billion industry on the humans toiling away at the plantations. Using U.S. Customs records and the most recently published data from producers, traders and buyers, the AP journalists traced the provenance of the palm oil found in the cookies, found that most of the children "earn little or no pay and are routinely exposed to toxic chemicals and other dangerous conditions." They also noted, "Some never go to school or learn to read and write. Others are smuggled across borders and left vulnerable to trafficking or sexual abuse. Many live in limbo with no citizenship and fear being swept up in police raids and thrown into detention." In addition to Ferrero, they singled out some major brands involved in this supply chain, including Nestle, Unilever, Kellogg's and PepsiCo.
McDowell and Mason "found labor abuses among an invisible workforce consisting of millions of men, women and children from some of the poorest corners of Asia, including stateless Rohingya Muslims sold onto plantations after fleeing persecution in their homeland. The fruit they harvest makes its way into the supply chains of the planet's most iconic food and cosmetics companies."
As part of their investigation, the AP reporters interviewed "more than 130 current and former workers from two dozen companies across wide swaths of Malaysia and Indonesia, which together produce 85% of the global supply." Ten-year-old Ima, who led her class in math and dreamt of becoming a doctor, was pulled out of school by her father because he needed help to meet the company targets on the plantation where she was born. McDowell and Mason write that Ima "sometimes worked 12 hours a day, wearing only flip flops and no gloves, crying when the fruit's razor-sharp spikes bloodied her hands or scorpions stung her fingers. The loads she carried, sometimes so heavy she would lose her footing, went to one of the very mills feeding into the supply chain of Olivia's cookies."
Following the investigation, U.S. senators demanded governmental action to address the abuses in the palm oil industry by banning the import of products tied to child or forced labor. "The federal government needs to enforce this law and investigate all instances of forced labor in supply chains and block imports made with forced labor from coming into the U.S.," said Sen. Sherrod Brown (D-Ohio), who spearheaded the effort along with Sen. Ron Wyden (D-OR). "In addition to strong government enforcement, corporations need to hold themselves accountable," said Brown.
When she was named the CEO of the Girl Scouts of the USA in 2017, Acevedo said, "Throughout my career, I have been deeply committed to helping girls cultivate the skills they need to excel in life. I firmly believe they can change the world, and that at this decisive moment in time, we need their courage, confidence, and character more than ever." Olivia Chaffin has shown the courage to stand up and call out the abuses in the palm oil industry, and its connection to the cookies she and her troop members sell. Now it's up to Acevedo to support that courage.
Urge Sylvia Acevedo, CEO of the Girl Scouts of the USA, to remove palm oil from Girl Scout cookies.
###
Reynard Loki is a writing fellow at the Independent Media Institute, where he serves as the editor and chief correspondent for Earth | Food | Life. He previously served as the environment, food and animal rights editor at AlterNet and as a reporter for Justmeans/3BL Media covering sustainability and corporate social responsibility. He was named one of FilterBuy's Top 50 Health & Environmental Journalists to Follow in 2016. His work has been published by Salon, Truthout, BillMoyers.com, EcoWatch and Truthdig, among others.
---
Cause for concern…
"South Asia has the highest burden of pregnancy loss globally and is one of the most PM2.5 polluted regions in the world," said Dr. Tao Xue, a researcher at China's Peking University and lead author in a new report on the health impact of air pollution. "Poor air quality could be responsible for a considerable burden of pregnancy loss in the region."
---
Round of applause…
"A purported briefing note from the Biden transition team mentioning the plan [to cancel the Keystone XL pipeline permit] was widely circulated over the weekend after being shared by the incoming president's team with U.S. stakeholders," reports Kyle Bakx for CBC News.
---
Parting thought…
"Having respect for animals makes us better humans." —Jane Goodall
---
Earth | Food | Life (EFL) explores the critical and often interconnected issues facing the climate/environment, food/agriculture and nature/animal rights, and champions action; specifically, how responsible citizens, voters and consumers can help put society on an ethical path of sustainability that respects the rights of all species who call this planet home. EFL emphasizes the idea that everything is connected, so every decision matters.
Click here to support the work of EFL and the Independent Media Institute.
Questions, comments, suggestions, submissions? Contact EFL editor Reynard Loki at [email protected]. Follow EFL on Twitter @EarthFoodLife.