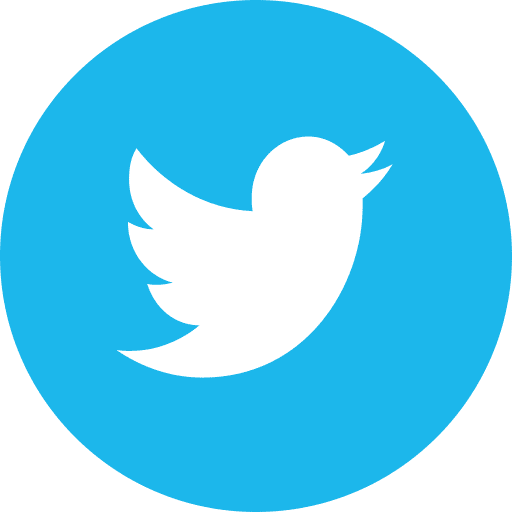 By Reynard Loki, Independent Media Institute
6 min read
The numbers are shocking. More than 100 million animals are experimented on in cruel, inhumane tests and killed in laboratories across the United States every single year. From student biology lessons and medical training, to testing for chemical, drug, food and cosmetic companies, and even simply just experiments in scientific curiosity, monkeys, dogs, cats, birds, rabbits, hamsters, mice, rats, frogs, fish and other species are forced to undergo lives of pain, misery and emotional and psychological trauma at the hands of humans every day. Much of the horror is funded by taxpayers —up to $12 billion each year.
"Before their deaths, some are forced to inhale toxic fumes, others are immobilized in restraint devices for hours, some have holes drilled into their skulls, and others have their skin burned off or their spinal cords crushed," PETA reports. "In addition to the torment of the actual experiments, animals in laboratories are deprived of everything that is natural and important to them—they are confined to barren cages, socially isolated, and psychologically traumatized. The thinking, feeling animals who are used in experiments are treated like nothing more than disposable laboratory equipment."
But now, thanks to a bipartisan bill in Congress introduced by Representatives Alcee Hastings (D-FL) and Vern Buchanan (R-FL), there is hope that this brutal reality may be turning a corner toward a better, more ethical future. The Humane Research and Testing Act of 2020 (H.R. 8633) seeks to establish the National Center for Alternatives to Animals in Research and Testing under the National Institutes of Health (NIH), which budgeted nearly $40 billion for research and development in 2019; approximately 47 percent of NIH-funded research involves experimentation on nonhuman animals. The new center would enable NIH to develop, fund and incentivize non-animal methods of research, and move the nation towards a day when animal testing is no longer necessary.
"Science has advanced considerably in the 21st century so that research can be performed using non-animal methods that are more relevant to human medicine," said Barbara Stagno, president and executive director of Citizens for Alternatives to Animal Research and Experimentation (CAARE), a nonprofit animal rights organization on the front lines of the fight to end nonhuman animal research. "CAARE thanks Representatives Hastings and Buchanan for introducing this landmark legislation that has great promise to change the current paradigm of routine use of laboratory animals in the face of available alternatives. The Humane Research and Testing Act of 2020 will give real impetus to this essential goal of reducing animals by establishing a dedicated center to fund and train scientists in cutting-edge methods that are superior to using animals.
The bill is timely: A 2018 Pew Research Center poll found that a majority (52 percent) of American adults oppose the use of animals in scientific research, and are also "more inclined to consider specific uses of genetic engineering of animals to be taking technology too far."
Additionally, a 2014 study published in BMJ (formerly British Medical Journal) that documented the waste and ineffectiveness of animal experimentation concluded that "if research conducted on animals continues to be unable to reasonably predict what can be expected in humans, the public's continuing endorsement and funding of preclinical animal research seems misplaced."
In fact, the majority of animal experiments are inherently flawed and not relevant to human health. Moreover, a 2015 report published in the Cambridge Quarterly of Healthcare Ethics found that animal experimentation may actually be harmful to humans through "misleading safety studies, potential abandonment of effective therapeutics, and direction of resources away from more effective testing methods." The report concluded that "the collective harms and costs to humans from animal experimentation outweigh potential benefits and that resources would be better invested in developing human-based testing methods."
"It was in 1985 that I first saw with my own eyes the cruel, inhumane, and sterile conditions in which thousands of sentient animals are kept for use in medical research," said famed primatologist Dr. Jane Goodall, founder of the Jane Goodall Institute and a United Nations Messenger of Peace, who has joined forces with Citizens for Alternatives to Animal Research and Experimentation, a nonprofit animal rights organization on the front lines of the fight to end nonhuman animal research, to advance H.R. 8633.
"On moral and ethical grounds, I found this shocking and unacceptable," she said, adding, "We now have the opportunity to support the continuing development of these alternatives that can lead to the ending of the inhumane use of live animals for research and more effective treatment for a wide range of human health conditions. … Much animal research takes place because scientists don't have the knowledge or support to pursue other methods. The new NIH center proposed by Representatives Hastings and Buchanan would overhaul the current paradigm of widespread, repetitive, and unnecessary animal experiments in a way that nothing has before."
Sign the petition urging your representative in the House to co-sponsor H.R. 8633, the Humane Research and Testing Act of 2020.
---
Letter to the editor…
[Replying to: Is Joe Biden Ready for the Urgency of the Climate Crisis? by David Hastings]
"Thank you for this candid piece that needs to be stated. I worry about the issues you address in your article." —Nora, Anaheim, California
---
Cause for concern…
---
Round of applause…
"As numbers of North Atlantic right whales keep declining because of entanglements with fishing gear and fatal ship strikes, conservationists are using acoustic technology and waging an escalating legal battle to push for more aggressive action to protect the world's rarest cetacean," reports Rene Ebersole for Yale Environment 360.
---
Parting thought…
"Thanksgiving dinner's sad and thankless, Christmas dinner's dark and blue, when you stop and try to see it from the turkey's point of view." —Shel Silverstein
---
Earth | Food | Life (EFL) explores the critical and often interconnected issues facing the climate/environment, food/agriculture and nature/animal rights, and champions action; specifically, how responsible citizens, voters and consumers can help put society on an ethical path of sustainability that respects the rights of all species who call this planet home. EFL emphasizes the idea that everything is connected, so every decision matters.
Click here to support the work of EFL and the Independent Media Institute.
Questions, comments, suggestions, submissions? Contact EFL editor Reynard Loki at [email protected]. Follow EFL on Twitter @EarthFoodLife.