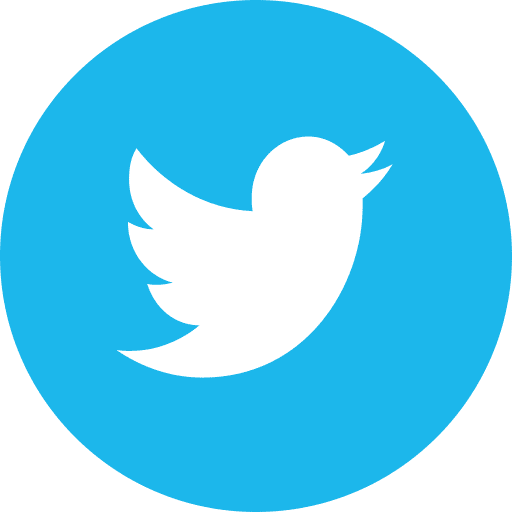 Endangered species have a formidable enemy in President Trump.
By Reynard Loki, Independent Media Institute
5 min read
It is hard to ignore the dark irony behind President Trump's COVID-19 diagnosis. The Science-Denier-in-Chief, who has ignored facts and medical experts, has contracted the deadly disease that he has downplayed from the outset, and which has claimed the lives of more than 209,000 Americans and infected 7.4 million.
And there is another layer to this dark irony: Trump, who has significantly eroded protections for endangered species, has fallen victim to a disease that scientists believe originated with the pangolin, an endangered species that is so overhunted that it is known as "the world's most trafficked mammal." In the last two decades alone, more than a million pangolins were poached and illegally traded.
​​​"[I]t is likely for pangolin coronavirus to have originated from bat viruses as a result of illegal trapping of alive animals in East Asia and their sale in the wildlife market of Wuhan, in the Hubei province of China, with a subsequent human-to-human transmission," according to an international team of researchers in a study published last month in the journal Biodiversity and Conservation. "Animals host pathogens that in normal conditions are rarely transmitted to our species. However, the abuses perpetrated on the environment at a global scale (i.e., wildlife poaching and trade, deforestation, wildfires, climate change, overfishing, etc.) increase the likelihood of interspecies transmission."
Trump is no friend to endangered species, with his administration steadily eroding longstanding wildlife protections in favor of hunters. In July, for example, the Trump administration proposed a death blow to endangered species by announcing a new, much narrower definition of "critical habitat" under the Endangered Species Act (ESA), which will impede conservation efforts across the nation. Instead of giving struggling species enough natural habitat so that they can recover and ultimately flourish, the new definition requires the U.S. Fish and Wildlife Service to "assign weight" to industry claims of economic impacts when designating an area as critical habitat.
"The Trump administration is re-writing the definition of critical habitat solely to make it easier to drill, frack, mine, clearcut, and otherwise exploit lands and waters that endangered wildlife rely on," said Drew Caputo, vice president of litigation at Earthjustice, a nonprofit.. "We are in the midst of a biodiversity crisis and nothing about this new definition helps animals and plants facing extinction. The Endangered Species Act is the last safety net for imperiled wildlife. Rather than just implementing a law that we know works, the Trump administration keeps taking a buzzsaw to it."
​​​​The ESA is the nation's bedrock wildlife conservation law, and has received strong bipartisan support since its inception in 1973, when it was signed by Republican president Richard Nixon. But Trump—who enjoys immense support from the hunting lobby and whose sons are avid trophy hunters—has weakened protections for endangered species, destructive moves that have been lauded by powerful industry groups like the American Petroleum Institute.
"Developers and polluters could basically veto any critical habitat protections for endangered species by claiming economic impacts, even without proof," said Noah Greenwald, endangered species program director at the Center for Biological Diversity, a nonprofit. "Wildlife simply can't survive or recover if they have no place to live, but that's exactly what will happen if the Trump administration succeeds in turning over the critical habitat designation process to industry."
In one particularly galling move, the Trump administration in 2018 overturned an Obama-era ban on big game trophy imports. The decision ignores plummeting wildlife populations, particularly keystone species like elephants, rhinos and lions. Near the turn of the 20th century, Africa was home to between three and five million elephants. Now less than half a million remain. In the early 1900s, around 500,000 rhinos roamed across Africa and Asia. Today, only around 27,000 remain in the wild. Seventy-five percent of African lion populations are in decline, with only around 20,000 individuals left in the wild.
"When a species' greatest value is as a dead trophy, its days will inevitably be numbered, just as they are when the value of their parts—like ivory tusks, tiger skins, or rhino horn—make protection from poachers nearly impossible," writes Jeffrey Flocken of the International Fund for Animal Welfare, a nonprofit.
The Trump administration also has critically endangered polar bears in its crosshairs. Their numbers are dwindling (there are only about 4,000 remaining in Alaska) due to the dramatic loss of Arctic sea ice caused by global warming. But Trump wants to open up their critical habitat—the Arctic National Wildlife Refuge, the largest remaining national wildlife refuge in the United States—to the oil and gas industry for drilling.
"This administration doesn't care about anything but money, and wildlife will suffer," said Greenwald.
Rhinos in Africa, an organization advocating against the trade in rhino horn, has launched a public petition—signed by more than 132,000 people—supporting the passage of H.R. 2245, the Cecil Act, which seeks to prohibit the import and export of threatened or endangered species.
Sign the petition supporting the passage of the Cecil Act to protect endangered species.
---
Cause for concern…
"New Mexico's regulators have crafted ambitious new rules to limit air pollution from oil and gas wells, but some stakeholders worry that the flexibility they offer to operators will gut them," reports Elizabeth Miller for the Slick, new state-based reporting project on oil, climate and politics launched by Capital & Main.
---
Round of applause…
In 2018, a report found that nighttime mechanical harvesting of olives in Spain and Portugal to produce olive oil was linked to the deaths of wild birds. But after efforts by wildlife conservationists, earlier this year the deadly harvesting method was banned. "As a European and a fan of olive oil, I can't help but celebrate this excellent news," writes Iván Ramírez, senior head of conservation at BirdLife International, a nonprofit.
---
Parting thought…
"Humanity can no longer stand by in silence while our wildlife are being used, abused and exploited. It is time we all stand together, to be the voice of the voiceless before it's too late. Extinction means forever." —Paul Oxton, founder of the Wild Heart Wildlife Foundation.
---
Earth | Food | Life (EFL) explores the critical and often interconnected issues facing the climate/environment, food/agriculture and nature/animal rights, and champions action; specifically, how responsible citizens, voters and consumers can help put society on an ethical path of sustainability that respects the rights of all species who call this planet home. EFL emphasizes the idea that everything is connected, so every decision matters.
Click here to support the work of EFL and the Independent Media Institute.
Questions, comments, suggestions, submissions? Contact EFL editor Reynard Loki at [email protected]. Follow EFL on Twitter @EarthFoodLife.