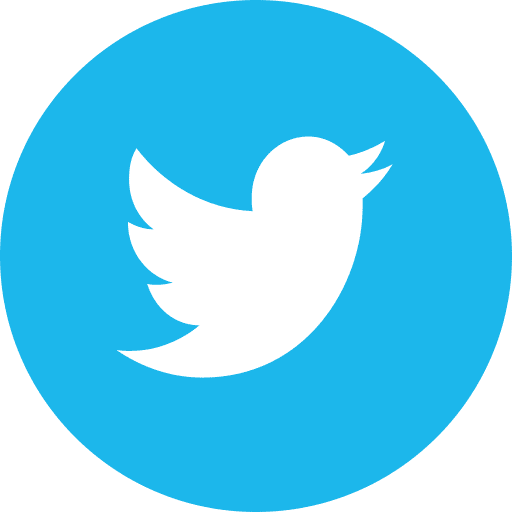 The climate crisis is poised to become an existential threat to humanity by 2050. It must be a main topic at the 2020 presidential debates.
By Reynard Loki, Independent Media Institute
6 min read
The deadly wildfires that are currently burning across the West Coast are destroying communities and displacing people and wildlife in California, Oregon and Washington. They have claimed the lives of dozens of people. And the smoke from the fires—which, remarkably, has been seen as far east as the Netherlands—has given the skies an ominous orange hue. As one California resident told the New York Times, "It looks like doomsday." But while the color of the sky has suggested apocalyptic times, it's the air quality from all the smoke and soot that could do lasting harm to humans and animals.
"An NPR analysis of U.S. Environmental Protection Agency air quality data found that nearly 50 million people in California, Oregon and Washington live in counties that experienced at least one day of 'unhealthy' or worse air quality during wildfire season so far this year," report Audrey Carlsen, Sean McMinn and Jess Eng of NPR. "That's 1 in 7 Americans, an increase of more than 9 million people compared with 2018, the worst previous year. And this year's wildfire season is far from over." When it comes to polluted air, the pandemic is proving to be a threat multiplier. A new nationwide study from Harvard T.H. Chan School of Public Health looked at 3,000 counties across the U.S. and found that people with COVID-19 who live in high air pollution regions are "more likely to die from the disease than people who live in less polluted areas."
And while wildfires are a part of the natural ecological cycle in forested areas, the steady increase and intensity of them in recent years has a human cause: climate change. Tragically, wildfires are just one of many ecological disasters that are occurring with greater frequency and intensity due to climate change. Droughts, flooding, and hurricanes have been devastating cities, towns, and ecosystems across the United States and the world, disproportionately affecting Indigenous communities and people of color. And climate-related migration is already happening on a grand scale. "More than 1 million disaster-related displacements have occurred each year on average in the U.S. since 2016," reports Samantha Harrington for Yale Climate Connections. "Some people never return home."
Adding to the threat, the Government Accountability Office warned in November that 945 Superfund sites—polluted locations across the nation that require a long-term response to clean up contamination by hazardous materials—are particularly vulnerable to hurricanes, flooding, sea level rise, increased precipitation or wildfires—all of which are intensifying due to anthropogenic climate change. "There's an accident waiting to happen," said Jim Blackburn, a civil and environmental engineering professor at Rice University.
But tonight in Cleveland, the first presidential debate between President Donald Trump and Democratic nominee Joe Biden will not cover the ongoing crisis that that is the root cause of all of these natural disasters and public health threats: climate change. Debate moderator Chris Wallace of Fox News decided to omit climate change from the list the debate topics, even as a majority of Americans say the federal government is "doing too little to reduce the effects of climate change," according to a 2019 Pew Research Center poll.
"Despite recent orange skies over the West Coast and fearsome storm surges in the Gulf of Mexico, not to mention the 32 years since NASA scientist James Hansen's US Senate testimony that man-made global warming had begun, the climate crisis remains a marginal afterthought in most US news coverage," write Mark Hertsgaard, environment correspondent for the Nation, and Kyle Pope, editor and publisher of Columbia Journalism Review. Sadly, it should not come as a surprise: In 2012 and 2016, presidential debate moderators failed to pose a single question about the climate crisis to the presidential and vice-presidential candidates.
It's not just the debates: The mainstream news media barely covers the climate at all. The figures are shocking. Major network news programs devoted barely four hours to the climate crisis over the entirety of 2019, according to a study by Media Matters. That amounts to a paltry 0.7 percent of overall evening broadcasts and the Sunday morning news shows.
And while people are currently suffering—and dying—due to climate change-related factors (the World Health Organization notes that climate change is the cause of an estimated 150,000 deaths every year), future generations will pay a heavier price if nothing is done now. By increasing the number of extreme weather events and exacerbating air pollution, climate change is already harming people's health, according to the Lancet Countdown on Health and Climate Change, a 2019 study. "Children are particularly vulnerable to the health risks of a changing climate. Their bodies and immune systems are still developing, leaving them more susceptible to disease and environmental pollutants," said Nick Watts, who co-led the study. "Without immediate action from all countries to cut greenhouse gas emissions, gains in wellbeing and life expectancy will be compromised, and climate change will come to define the health of an entire generation."
"As young people, we will bear the greatest impacts of climate change, and we refuse to stay silent while our future is destroyed," said Anisa Nanavati, North American continental coordinator of Earth Uprising, a youth-led nonprofit supporting climate action, in an email. "Youth climate activists are uniting to take action and demand a better future for ourselves and future generations."
RootsAction, an online initiative promoting economic fairness, equal rights for all, civil liberties, and environmental protection, has launched a public petition demanding that the 2020 presidential debate moderators—Chris Wallace (Fox News), Susan Page (USA Today), Steve Scully (C-SPAN) and Kristen Welker (NBC News)—address the climate crisis in the debates. And last week, nearly 40 Democratic senators wrote to the Commission on Presidential Debates urging them to include questions focused on climate change in the presidential debates.
As Donald Trump and Joe Biden debate in Cleveland tonight, Ohioans don't need to look far to see the impacts, both real and potential, across their state. "Images of shrinking icebergs and starving polar bears are often associated with the threats of climate change, but it's important to know that Ohioans also experience climate change, just in a different way," writes Miranda Leppla, vice president of energy policy at the Ohio Environmental Council, a nonprofit. "For us, it all comes down to a kind of domino effect of impacts. Climate change in Ohio can mean more rain events in which massive amounts of water fall in short periods of time, leading to more flooding of city streets and farm fields, leading to more fertilizer in streams and rivers that are already averaging above-normal temperatures, which creates the perfect conditions for toxic algae that in turn hurts small businesses who rely on clean drinking water and can cause serious health issues."
Ohio's predicament is far from unique: Across the nation and around the world, the rapidly changing climate is upending human and non-human life, devastating ecosystems and throwing the planet's delicate natural balance into disarray. And without decisive, meaningful action by our leaders now, the climate crisis is poised to become an existential threat to humanity by 2050. It must be a main topic at the 2020 presidential debates.
Sign the petition demanding that the 2020 presidential debate moderators ask the candidates to discuss their positions on the climate crisis and their environmental policy.
Reynard Loki is a senior writing fellow and the editor and chief correspondent for Earth | Food | Life, a project of the Independent Media Institute. He previously served as the environment, food and animal rights editor at AlterNet and as a reporter for Justmeans/3BL Media covering sustainability and corporate social responsibility. He was named one of FilterBuy's "Top 50 Health & Environmental Journalists to Follow in 2016." His work has been published by Truthout, Salon, BillMoyers.com, EcoWatch and Truthdig, among others.

---
Cause for concern…
---
Round of applause…
---
Parting thought…
"Unless we all get together to help the environment we all share, then it may be too late. The window of time is closing." —Jane Goodall
---
Earth | Food | Life (EFL) explores the critical and often interconnected issues facing the climate/environment, food/agriculture and nature/animal rights, and champions action; specifically, how responsible citizens, voters and consumers can help put society on an ethical path of sustainability that respects the rights of all species who call this planet home. EFL emphasizes the idea that everything is connected, so every decision matters.
Click here to support the work of EFL and the Independent Media Institute.
Questions, comments, suggestions, submissions? Contact EFL editor Reynard Loki at [email protected]. Follow EFL on Twitter @EarthFoodLife.