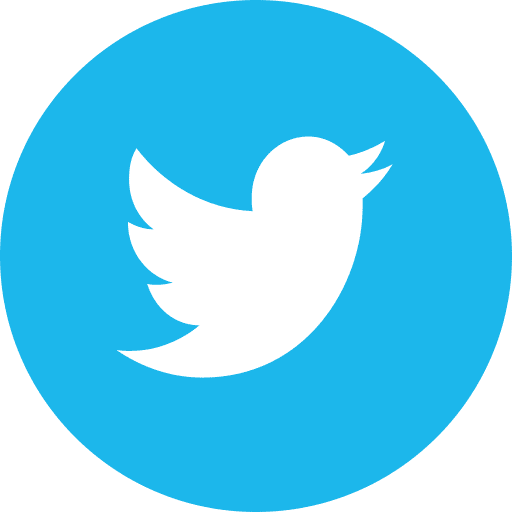 By Reynard Loki, Independent Media Institute
September 15, 2020
The catastrophic wildfires that are raging across California, Oregon and Washington state have consumed 5 million acres of dry forest. In the last week alone, they have killed at least 24 people. "I drove 600 miles up and down the state, and I never escaped the smoke," Senator Jeff Merkley (D-Ore.) said Sunday on the ABC News television show "This Week With George Stephanopoulos. "We have thousands of people who have lost their homes. I could have never envisioned this."
As firefighters continue to battle the deadly blazes, the 75th session of the United Nations General Assembly opens Tuesday at the UN headquarters in New York. One of the high-level meetings will be the Summit on Biodiversity, which will be held on September 30. Though wildfires are not mentioned in the event program, they must be discussed, as wildfires continue to pose a direct threat to biodiversity across the planet. A new report by WWF found that there has been a 68% average decline in species population sizes since 1970. The underlying cause: humanity.
Cataclysmic wildfires—the intensity and frequency of which have been increased by human-caused climate change—are not just an American phenomenon and impact far more than human life, trees and the built environment. "[A]s many as 1.25 billion animals—including iconic Australian species such as koalas, kangaroos, wallabies and gliders—have been killed or displaced by the fires," Earth | Food | Life (EFL) reporter Robin Scher wrote on Truthout in April, about Australia's "Black Summer," the colloquial name of the 2019-20 Australian bushfire season, which was unusually intense. "In some instances, certain species may have even gone extinct," Scher reported.
Writing about the Amazon wildfires for Truthout in June, EFL reporter Daniel Ross noted the "illegal logging, encroachment from agribusinesses and profit-driven government policies" that underpin Brazil's wildfires, which have impacted wildlife, threatened Indigenous communities and created an air pollution-related health crisis in the nation's urban areas. This month fires raging in Brazil's Amazon worsened and are now threatening virgin forest.
In addition, the fires—many of which are illegally started to create pasture for cows that supply the nation's multibillion-dollar beef industry—have created a dangerous situation for the global climate. "New research suggests that some deforested regions of the rainforest are exhaling more carbon dioxide than they're taking in," Ross reported. And make no mistake: a rapidly and unnaturally changing climate is a direct threat to the planet's biodiversity, the variety of life on Earth that provides the foundation for a host of life-supporting ecological services such as clean air, clean water, healthy soil and crops, plant pollination, pest control, wastewater treatment and outdoor recreation.

Some organizations are fighting back. Amnesty International reported that "63% of the [Brazilian Amazon] deforested from 1988 to 2014 has become pasture for cattle—a land area five times the size of Portugal." The group has launched a public petition urging the Brazilian company JBS, the world's largest meat supplier, to take cows that have been illegally grazed on protected lands out of their supply chain. And earlier this month, Care2 launched a public petition—signed by more than 65,000 people—urging the Brazilian government to ban the human-created fires that are destroying the Amazon rainforest.

In July, BirdLife International, a global partnership of non-governmental organizations working to conserve birds and their habitats, launched a public petition—already signed by nearly 94,000 people—urging the United Nations to recognize the right to a healthy natural environment at the UN Human Rights Council, in the UN General Assembly and as an urgent topic at the UN Summit on Biodiversity later this month—and ultimately in the Universal Declaration of Human Rights.
"We must completely change the way we treat our home," the group writes. "Human rights movements have a long and successful track record at transforming society and, with governments meeting in September to discuss the fate of our planet at key UN meetings, there has never been a greater need for action."
"The choking smoke cast a dark pall over the skies and created a vision of climate-change disaster that made worst-case scenarios for the future a terrifying reality for the present," reported the New York Times about the wildfires blazing across the western United States. To overcome our terrifying reality, let's hope that representatives at the United Nations—and leaders and legislators of all nations—make solving the climate crisis a top priority.
Take three minutes to take action:
Sign the petition urging JBS to stop using cattle illegally grazed on protected lands.
Sign the petition urging the Brazilian government to ban human-created wildfires.
Sign the petition urging the United Nations to recognize the right to a healthy natural environment at the UN Human Rights Council.
---
Cause for concern…
"I found out our insurer has more than $1 billion invested in fossil fuels," EFL contributor Tony Dunn wrote earlier this year in Truthout. Dunn, a former fire ecologist, lost his home to a California wildfire in 2018, but his insurer refuses to pay for the damage. "In fact, insurers working in California have more than half a trillion dollars invested in fossil fuels, and many of them provide insurance coverage for fossil fuel infrastructure like coal plants and oil pipelines."
---
Round of applause…
"Fashion will become more and more about expressing who you are and about sharing your beliefs, morals and codes through what you're wearing," designer Stella McCartney recently told Vogue. For her spring 2021 collection, McCartney—an outspoken animal rights activist—created unique, limited-edition pieces by upcycling old stock fabrics, minimizing waste and the use of raw materials.
---
Parting thought…
"Veganism is a practice—doing our best to be a force for healing and kindness in the world, no matter what other people may be doing or saying." —Will Tuttle
---
Earth | Food | Life (EFL) explores the critical and often interconnected issues facing the climate/environment, food/agriculture and nature/animal rights, and champions action; specifically, how responsible citizens, voters and consumers can help put society on an ethical path of sustainability that respects the rights of all species who call this planet home. EFL emphasizes the idea that everything is connected, so every decision matters.
Click here to support the work of EFL and the Independent Media Institute.
Questions, comments, suggestions, submissions? Contact EFL editor Reynard Loki at [email protected]. Follow EFL on Twitter @EarthFoodLife.