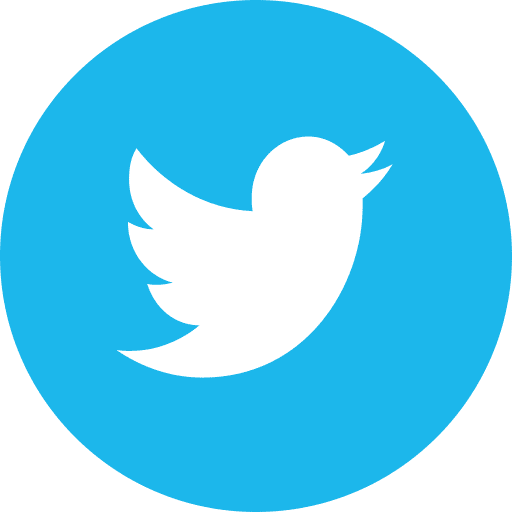 Care2: Scientists warn that in less than 80 years, polar bears could go extinct due to climate change. But at the same time when one of the world's most iconic species is on the brink of extinction, Trump's Environmental Protection Agency (EPA) is fast-tracking rollback after rollback of important environmental protections in order to benefit the fossil fuel and construction industries. It's hard to keep up, with a new rollback announced almost daily. As of July 15, Trump had successfully taken away 68 regulations, and still has his sights on eliminating 32 more. With these rollbacks, he is increasing the amount of permissible emissions from power plants and vehicles at a time when we know emissions need to shrink. He is also opening up vital wildlife habitat, some of which is the very habitat polar bears rely on, for oil and gas drilling.
>>>Urge the EPA to halt the relentless attack on legislation that was put in place to curb climate change.
Care2: Birdcalls in the morning are becoming quieter. As the sun rises, these chipper friends often rise too, welcoming the start of the day. But now, our morning singers are at risk of disappearing completely—and it's thanks to Trump's Environmental Protection Agency (EPA). Determined to protect profits above everything else, the EPA has rolled back restrictions on pesticides that are so toxic, they're actually illegal in many parts of the world. Neonicotinoids, used in agriculture, have been linked to massive bee population loss, and they're also taking a toll on our avian friends. Farmers apply poisonous neonicotinoids to their crops by treating the seeds before planting, so birds eating these seeds are immediately exposed to the deadly toxins. Even when the seeds have become a full-grown plant, the noxious chemicals remain in every part of the crop, ready to kill animals. In one U.S. county where neonicotinoids were used, bird populations dropped by more than 2% compared to other areas where safer pesticides were used. The U.S. and Canadian bird populations combined have plummeted by almost 30% in the past 50 years. But because these toxins have long, lasting effects on bird populations like owls, sparrows and meadowlarks, we likely won't know the true magnitude of the devastation for years.
>>>Demand that the EPA immediately ban the use of neonicotinoids in the U.S.

Action Network: U.S. researchers are seeking government approval to legalize the widespread release of unproven genetically engineered (GE) trees into forests. This would be a giant open-air experiment. The risks are huge. If approved, these trees, GE American chestnuts, will spread their GE pollen and seeds freely. This would be the first-ever GE tree approved in the U.S., opening the floodgates to others. It would also be the first-ever intentional release of a fertile genetically modified organism (GMO) into wild ecosystems, opening the door to other uncontrollable GMO releases. For years, companies have sought approval to use GE trees in industrial timber plantations, but public opposition has stopped them. Now they are promoting this GE tree for "forest restoration" to try to win public approval of GE trees. This experiment would threaten wild American chestnuts with contamination from GE chestnut pollen. Decades of progress to restore wild American chestnut trees would be lost. There are no long-term risk assessments of this scheme and scientists warn such assessments are not possible. American chestnuts can live hundreds of years and have deeply intertwined relationships with other trees, and with insects, songbirds and other wildlife. In a violation of indigenous sovereignty, tribes and First Nations would have no ability to keep these GE trees out of their territories. Additionally, any town or county that has or wants "GMO-free" status would have the same problem. Farmers who are growing organic and non-GMO chestnuts are also threatened, as chestnut orchards may be contaminated by GE chestnut pollen.
>>>Urge the U.S. Department of Agriculture to reject all genetically engineered trees.

---
Cause for concern…
---
Round of applause…
On Friday, a coalition of 21 states sued the Trump administration for rolling back what they say is a "rule that is, at its heart, the gutting" of the National Environmental Policy Act (NEPA). For half a century, the nation's bedrock environmental law has required the government to assess the environmental impact of their proposed actions before approving new factories, pipelines, highways, drilling permits, new factories or any major federal land management actions.
---
Parting thought…
"Love animals. The way we treat them is a reflection of our own humanity." —Ahad Raza Mir
Earth | Food | Life (EFL) explores the critical and often interconnected issues facing the climate/environment, food/agriculture and nature/animal rights, and champions action; specifically, how responsible citizens, voters and consumers can help put society on an ethical path of sustainability that respects the rights of all species who call this planet home. EFL emphasizes the idea that everything is connected, so every decision matters.
Click here to support the work of EFL and the Independent Media Institute.
Questions, comments, suggestions, submissions? Contact EFL editor Reynard Loki at [email protected]. Follow EFL on Twitter @EarthFoodLife.