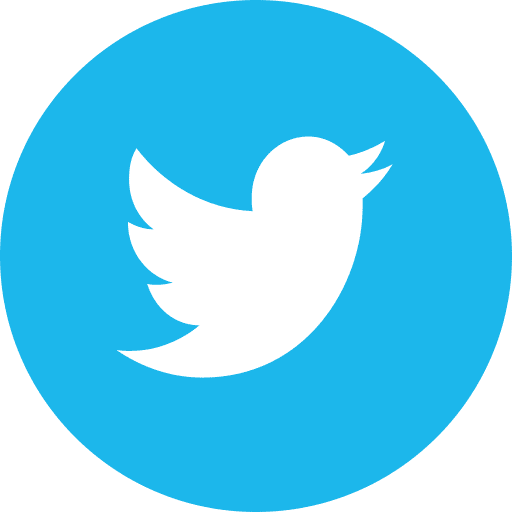 Rainforest Rescue: Fish and other seafood from aquaculture are often touted as an environmentally friendly alternative to conventional fishing, but the reality is much grimmer: Fishing fleets are emptying the oceans to produce fishmeal and fish oil as feed for the aquaculture industry. Global seafood consumption has more than doubled over the past five decades. Every year, 80 million tons—almost half of the seafood on our plates—is produced by aquaculture, an industry that builds floating cages for salmon, artificial ponds for prawns on the coasts, and tanks for seafood in factory buildings—essentially, aquatic factory farms. But aquaculture is not the solution to overfishing that it is often touted to be. In fact, it is worsening the problem. Trawler fleets sweep up vast quantities of wild fish and grind them into fishmeal and fish oil to feed farmed fish. Far from being sustainable, this is an incredibly inefficient and wasteful process: It takes up to five kilos of edible fish such as anchovies, mackerels or sardines, for example, to produce a single kilo of salmon. More than two-thirds of the fish meal produced worldwide and three-quarters of the fish oil are now used as feed for farmed fish. The Dutch foundation Changing Markets has investigated how fishing fleets are emptying the oceans off Africa and Asia to supply fishmeal factories in the Gambia, India and Vietnam. The fishmeal and fish oil produced there is supplied to industrial aquaculture operations in countries such as China, Norway and the UK. The seafood thus produced ends up in the coolers of supermarkets such as Sainsbury's, ALDI, Lidl, Co-op, Tesco, Asda, Iceland, Morrison's, Waitrose and Marks & Spencer. Aquaculture pollutes the local marine environment with vast amounts of excrement, chemicals, antibiotics and other waste. The industry occupies bays, coastlines and mangroves, destroying natural ecosystems and ruining the livelihoods of traditional fishing communities.
>>>Urge European supermarkets, including Sainsbury's, ALDI, Lidl, Co-op, Tesco, Asda, Iceland, Morrison's, Waitrose and Marks & Spencer to withdraw from industrial aquaculture.
GREY2K USA Worldwide: Dog racing has blood on its hands. Live lure training isn't just a myth—it's a reality. GREY2K USA investigators have revealed a multi-state conspiracy of cruelty involving the torture and killing of rabbits to "blood" greyhounds. In live lure training, small animals are used to excite and enhance a chase instinct in young dogs. Typically, screaming animals are dangled before greyhounds, dragged in front of them on ropes, or simply set loose to be attacked. They often suffer cruel and miserable deaths. In March 2020, investigators documented at least forty-five greyhounds killing dozens of jackrabbits over a two-day period on a farm in Keota, Oklahoma, and similar activities were witnessed in Elgin, Texas, and Abilene, Kansas, in June and July. The individuals shown "blooding" or baiting greyhounds have business connections with national dog racing activities and fellow participants from multiple jurisdictions. Every person shown in a new undercover video has business connections with dog racing across multiple jurisdictions.
>>>Urge Oklahoma US Attorney Brian J. Kuester, Texas US Attorney John F. Bash, Kansas US Attorney Stephen R. McAllister and West Virginia Governor Jim Justice to enforce federal and state laws to end this cruelty.
New Zealand Anti-Vivisection Society: Every year in New Zealand, hundreds of thousands of animals suffer for research, testing and teaching. This is typically for cruel and outdated practices, with animals providing a poor scientific model for humans. Developments in human medicine, science and technology are all possible without the use of animals. From cell-cultured organoids and 3D printing, to the use of human cells and sophisticated computer models, there are many scientific methods that can be used instead of cruel, outdated and unreliable animal experiments. Using animals for science does not start in a lab. It is driven by decisions much further down the track. Funding and policy decisions are a major driver of animal experimentation. A lack of transparency and openness means the public rarely knows what is going on. And laws are often weak and selectively enforced. Regulators must improve outdated sections of law that are sending money to the wrong places, laws that fail to monitor animal experimenters, and laws that do not give enough information about what happens to animals used in science.
>>>Urge New Zealand's House of Representatives to pass legislation that transitions scientific institutions from animal-based methods to non-animal-based methods for research, testing and teaching purposes.

---
Cause for concern…
Human activities like burning fossil fuels, factory farming and deforestation—tied to a steadily increasing human population—continue to increase the amount of carbon dioxide in the atmosphere. Now a major new climate study has ruled out less severe global warming scenarios, estimating that the Earth's global average temperature will most likely increase between 2.3 and 4.5 degrees Celsius. If the warming reaches the midpoint of this new range, it would be catastrophic, warned NASA physicist Kate Marvel, who called it the equivalent of a "five-alarm fire" for the planet.
---
Round of applause…
"A bipartisan bill that would spend nearly $3 billion on conservation projects, outdoor recreation and maintenance of national parks and other public lands is on its way to the president's desk after winning final legislative approval," reportsMatthew Daly for the Associated Press.
---
Parting thought…
"When going vegan I think the hardest part was my ego giving up 'the right to eat whatever I wanted.' As I sat on that thought I realized doing that is simply taking away animals' rights to live free lives. I personally could never kill an animal so I wasn't going to let other people do it for me and then just buy them at the store or a restaurant." —Ethan Dolan
---
Earth | Food | Life (EFL) explores the critical and often interconnected issues facing the climate/environment, food/agriculture and nature/animal rights, and champions action; specifically, how responsible citizens, voters and consumers can help put society on an ethical path of sustainability that respects the rights of all species who call this planet home. EFL emphasizes the idea that everything is connected, so every decision matters.
Click here to support the work of EFL and the Independent Media Institute.
Questions, comments, suggestions, submissions? Contact EFL editor Reynard Loki at [email protected]. Follow EFL on Twitter @EarthFoodLife.