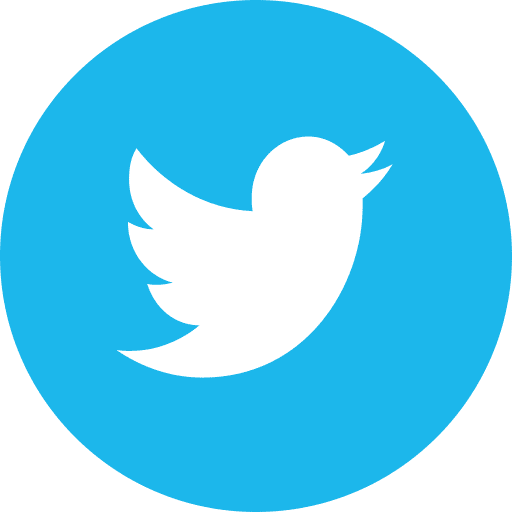 BirdLife International: It's no secret: our natural world is in terrible shape. Our unsustainable system is causing climate chaos and putting over one million species at risk of extinction. As COVID-19 reminds us, the destruction of nature harms people directly. Lest we forget, we are part of nature, and we need a healthy planet to survive together. A post-COVID recovery must be a green recovery with the human right to a healthy natural environment at its core. How can something as fundamental as life on Earth be treated with such neglect? We need to completely change the way we treat our home. We, as do all other living beings, deserve the right to a healthy natural world. It may seem overwhelming, but it's true: to emerge from these crises, to ensure our future and that of the planet, we need to entirely transform humanity's relationship with nature.
>>>Urge the United Nations to include the right to a healthy natural environment at the UN Human Rights Council, in the UN General Assembly and as an urgent topic at the UN Summit on Biodiversity in September 2020—and ultimately in the Universal Declaration of Human Rights.
Avaaz: Adani Group, an Indian multinational conglomerate, is planning to launch the new Godda coal plant, which will displace thousands of Indigenous Adivasi people and drain 36 billion liters of water from the Ganges river every year in order to produce dirty energy for Bangladesh. If Adani's proposal succeeds, coal will be mined on Aboriginal land in Australia, impact the Great Barrier Reef, cause harm to the Gangetic dolphins and olive ridley turtles in India, and take away Indigenous lands and livelihoods, all just to provide expensive, polluting power.
>>>Urge Indian Prime Minister Narendra Modi, Australian Prime Minister Scott Morrison and Bangladeshi Prime Minister Sheikh Hasina to reject Adani's dangerous coal plant.
In Defense of Animals: To the horror of compassionate people everywhere, the Trump administration has overturned previously banned hunting practices allowing the merciless massacre of unsuspecting bears and wolves in Alaska to begin. Hunters are now able to enter the dens of hibernating mother bears and bear cubs as well as mother wolves and wolf pups to violently kill them in cold blood. The Trump administration's new rule overturns previously enacted hunting bans which were put into place by the Obama administration in 2015 to prohibit highly controversial and undeniably cruel hunting practices in Alaska's national parks. The rule took effect on July 9 and will leave the "management" of Alaska's wild animals to the state rather than the federal government. Under this new rule, unimaginably brutal practices are allowed to destroy animal families living on more than 20 million acres of national preserves in Alaska, including baiting brown and black bears with human food, hunting hibernating mother bears and cubs in their dens using artificial light, killing wolves and coyotes in their dens during the denning season when mothers wean their young, using dogs to hunt black bears, and hunting and shooting of swimming caribou from boats.
>>>Urge former Vice President Joe Biden to publicly pledge to overturn this heartless rule in order to protect sleeping mothers bears and their cubs and denning mother wolves and their pups.

---
Letter to editor…
Replying to "Japanese Banks Violate Own Climate Policies in Push for Coal in Bangladesh"):
"Thank you for sharing so much, please do keep up the important work." —Steve De Quintal (Toronto, Ontario)

---
Cause for concern…
"Though researchers have known for decades that climate change will roil farming and food systems, there exists no clear global strategy for building resilience and managing risks in the world's food supply, nor a coherent way to tackle the challenge of feeding a growing global population, on a warming planet where food crises are projected to intensify," reports Georgina Gustin for InsideClimate News.
---
Round of applause…
A unity task force composed of supporters of former Vice President and Senator Bernie Sanders has devised a broad environmental plan for Biden, the presumptive Democratic presidential nominee. The recommendations include eliminating carbon pollution from power plants by 2035, achieving net-zero emissions for all new buildings by 2030, upgrading up to 4 million buildings and 2 million households within five years to save more energy, and building sustainable, resilient energy grids in rural America and in tribal areas lacking energy infrastructure. 
---
Parting thought…
"We need the tonic of wildness… At the same time that we are earnest to explore and learn all things, we require that all things be mysterious and unexplorable, that land and sea be indefinitely wild, unsurveyed and unfathomed by us because unfathomable. We can never have enough of nature." —Henry David Thoreau
---
Earth | Food | Life (EFL) explores the critical and often interconnected issues facing the climate/environment, food/agriculture and nature/animal rights, and champions action; specifically, how responsible citizens, voters and consumers can help put society on an ethical path of sustainability that respects the rights of all species who call this planet home. EFL emphasizes the idea that everything is connected, so every decision matters.
Click here to support the work of EFL and the Independent Media Institute.
Questions, comments, suggestions, submissions? Contact EFL editor Reynard Loki at [email protected]. Follow EFL on Twitter @EarthFoodLife.