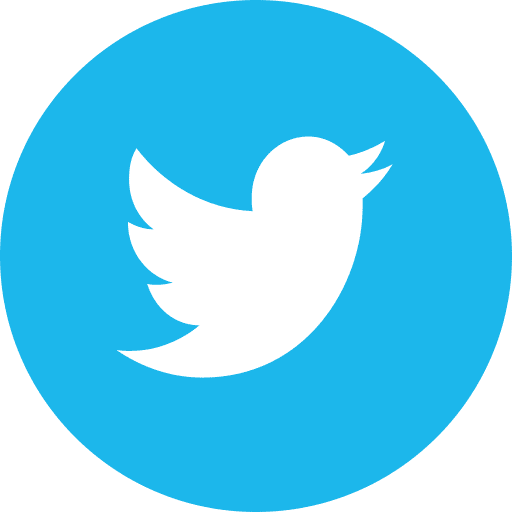 Change: Environmental racism is a reality in the United States: Decades of systemic racism, in the form of unfair housing policies and government-sanctioned segregation means that "frontline communities"—poor communities, Indigenous peoples and communities of color—are commonly located in the nation's most polluted environments and locations that are vulnerable to risks associated with the climate crisis. U.S. Senator Kamala D. Harris (D-CA) and U.S. Representative Alexandria Ocasio-Cortez (NY-14) have drafted legislation to address environmental racism: the Climate Equity Act, which holds the government accountable to frontline communities when it considers a policy, regulation or investment with a climate or environmental nexus. "Climate change is an existential threat—it's critical we act now to achieve a cleaner, safer, and healthier future. But it is not enough to simply cut emissions and end our reliance on fossil fuels. We must ensure that communities already contending with unsafe drinking water, toxic air, and lack of economic opportunity are not left behind," said Sen. Harris.
>>>Urge Congress to end environmental racism and pass the Climate Equity Act.
Animal Recovery Mission: The coronavirus outbreak has created a crippling domino effect on farmed animals: Big Ag and Big Dairy have deemed them commercially worthless. With the food supply chain out of sync with consumer demands, unprecedented numbers of farm animals are being subjected to agonizing deaths and mass extermination. And because of a mounting surplus, their 'products' are literally being poured down the drain. Innocent animals of the animal agriculture industry are living an unspeakable nightmare, and their fates are being altered far beyond their existing torment, torture and exploitation. Thousands of pigs have been inhumanely steamed to death. Millions more are being euthanized and dumped in landfills. Two million chickens were "depopulated" at just one company. Now mother dairy cows and their calves are next on the chopping block.
>>>Urge Dairy Farmers of America to spare cows from mass extermination.
Care2: The COVID-19 pandemic struck just as the bullfighting season would have begun in Spain, a country hit particularly hard by the crisis. Animal rights activists see this as a glimmer of hope for the innocent animals who are tortured and killed every year just for human entertainment. But while Spain's cruel bullfights are not being held due to the lockdown, ranchers have been slaughtering bulls who would have otherwise been making them a profit during the bullfighting season. One breeder allegedly slaughtered 400 bulls who could have instead gone to sanctuaries or farms throughout the European Union. There are at least 7,000 bulls who were destined for 2020's bullfighting season who need to be rescued before they meet the same fate.
>>>Urge Spanish President Pedro Sánchez to pass a ban to end bullfighting, and send the thousands of bulls to accredited sanctuaries.
---
Cause for concern…
In a blow to environmentalists, the U.S. Supreme Court ruled on July 15 that the federal government can go forward with a proposed $7.5 billion natural gas pipeline to cross under the historic Appalachian Trail in rural Virginia.
"Nothing in today's ruling changes the fact that the fracked gas Atlantic Coast Pipeline is a dirty, dangerous threat to our health, climate and communities, and nothing about the ruling changes our intention to fight it," said Kelly Martin, who heads the Beyond Dirty Fuels Campaign at the Sierra Club, one of the groups who sued to stop the pipelines.
---
Round of applause…
When Leah Garces, a vegan and CEO at the animal rights organization Mercy for Animals, sat down with Craig Watts, a factory farmer she had spent years campaigning against, she did not expect to find much common ground. But they became unexpected allies in the fight to improve the lives of animals.
"The work I want to do is reaching across the aisle and sitting down with those in control, because I'm not in control of a single chicken," said Garces. "These companies are. The farmers are. So if I really want to make progress, if I want to make it as fast and efficiently as possible, the best way to do that would be to convince those in control of the lives of these animals to be on board with the change."
---
Parting thought…
"In a few decades, the relationship between the environment, resources and conflict may seem almost as obvious as the connection we see today between human rights, democracy and peace." —Wangari Maathai
---
Earth | Food | Life (EFL) explores the critical and often interconnected issues facing the climate/environment, food/agriculture and nature/animal rights, and champions action; specifically, how responsible citizens, voters and consumers can help put society on an ethical path of sustainability that respects the rights of all species who call this planet home. EFL emphasizes the idea that everything is connected, so every decision matters.
Click here to support the work of EFL and the Independent Media Institute.
Questions, comments, suggestions, submissions? Contact EFL editor Reynard Loki at [email protected]. Follow EFL on Twitter @EarthFoodLife.