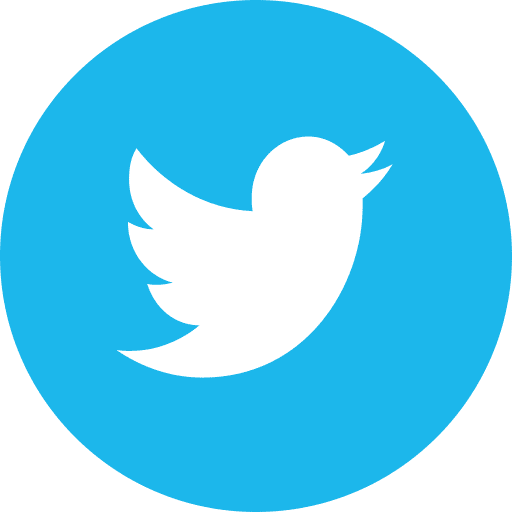 Citizens for Alternatives to Animal Research: Research laboratories across the country have been killing off large populations of animals because of staff shortages and closures relating to COVID-19. At the same time, the National Institutes of Health's Office of Laboratory Animal Welfare (OLAW) is allowing laboratories to continue to breed animals despite these mass killings. As reported by the media, many facilities have already killed large percentages of their animal populations amounting to tens of thousands of animals, mostly mice and rats who are killed through cruel methods like carbon dioxide suffocation and neck-breaking. OLAW has ignored requests by animal advocacy organizations and the public to temporarily halt breeding despite the mass killings taking place. This waste of taxpayer dollars and complete disregard for sentient animals is appalling and must be stopped.
>>>Urge Congress to compel the National Institutes of Health to ban the breeding of animals used in research during the pandemic.
Center for a Humane Economy: The night-time slaughter of Australia's iconic kangaroos adds up to the largest land-based commercial slaughter of wildlife on the planet. And it's focused on a native species freely ranging in their habitats, living in social groups, raising their young. It's wrong to kill animals for their skins when we have alternative fabrics and fibers for shoes. The majority of soccer players from youth to pros already wear cleats made from synthetic and plant-based materials since they offer superior performance on the pitch. The kangaroo skin models, because they are so inhumane, are moral relics. When commercial hunters shoot female kangaroos, the Australian Code of Practice instructs shooters to check the pouch for joeys—then to bludgeon them to death. This is the fate of hundreds of thousands of dependent young each year. The 2019-2020 Australian fires killed more than a billion animals, including an unknowable number of kangaroos. Imagine those lucky kangaroos rescued, cared for and now being released back into the wild, only to be shot in the head due to the demand created by your soccer shoes. As one of the two largest purchasers of kangaroo skin in the world, Nike drives the killing. If Nike stopped the buying, the shooters would stop the killing. Nike says it is committed to sustainability, but if it is, how can it participate in the biggest massacre of wildlife in their native habitats in the world? Nike will change its way if consumers revolt over this wildlife-killing policy. Together we will convince Nike that forgoing kangaroo skin is the only sporting decision.
>>>Urge Nike to save kangaroos from being made into soccer shoes and phase out the use of kangaroo skins in their supply chain.
Change: A pregnant elephant was killed in the Indian state of Kerala, after she was fed a pineapple stuffed with explosives by locals. The gentle soul had come out from the nearby forest to the village in search of food. When she ate the pineapple, the firecrackers burst inside her mouth, causing her unbearable pain and agony. She roamed around hungry, unable to eat anything. But even in distress, the gentle giant did not hurt a single villager or damage any homes. To alleviate her pain, she went and stood in a river with her mouth and trunk submerged. Forest officials who were called in couldn't rescue her and she died standing in a river. This is one of many cruelties that was only brought to light because of a good forest officer who spread the word on social media.
>>>Urge Kerala officials to arrest and prosecute the perpetrators of this heinous crime to the fullest extent of the law.
---
Cause for concern…
---
Round of applause…
The Katahdin Woods and Waters National Monument in Maine has been certified as an International Dark Sky Sanctuary, protecting it from any form of light pollution. Not only does light pollution prevent seeing stars from the ground, but it also negatively impacts wildlife, from nocturnal animals and insects to plants.
"Designation as a Dark Sky Sanctuary recognizes this incredible resource that does not in many places today in this country, much less anywhere else in New England," said Katahdin Woods and Waters Superintendent Tim Hudson. "Experiencing the night skies here will take you back in time to the night skies first experienced by the Wabanaki 11,000 years ago and the many people who have followed in their footsteps since, including John James Audubon, Henry David Thoreau, Theodore Roosevelt, and others."
---
Parting thought…
"Stones grow; plants grow and live; animals grow, live and feel." —Carl Linnaeus
---
Earth | Food | Life (EFL) explores the critical and often interconnected issues facing the climate/environment, food/agriculture and nature/animal rights, and champions action; specifically, how responsible citizens, voters and consumers can help put society on an ethical path of sustainability that respects the rights of all species who call this planet home. EFL emphasizes the idea that everything is connected, so every decision matters.
Click here to support the work of EFL and the Independent Media Institute.
Questions, comments, suggestions, submissions? Contact EFL editor Reynard Loki at [email protected]. Follow EFL on Twitter @EarthFoodLife.