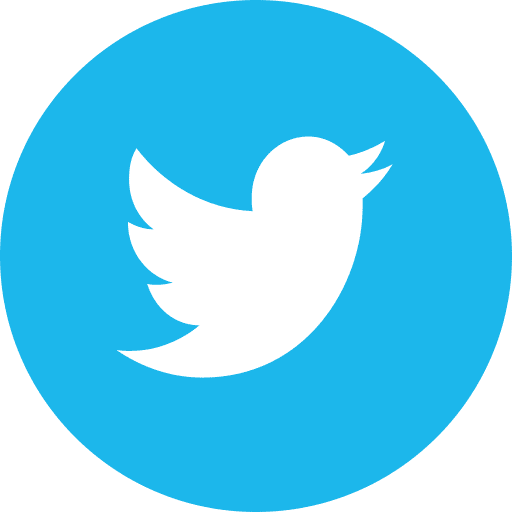 President Trump has issued an executive order requiring that meat processing plants remain open during the COVID-19 crisis. However, this order will only serve to cause further harm to people and animals already suffering in U.S. factory farms. "For decades the powerful meat industry has skirted protections for workers, consumers, animals, and the environment. It's deeply disturbing they are now being shielded from liability for injuries to their most vulnerable employees during an unprecedented public health crisis," said Leah Garcés, president of Mercy For Animals, in a statement. "The administration should prioritize using the Defense Production Act to make masks, ventilators and other personal protection equipment to prevent illness and death, not protecting an industry that's causing it."
"As we attempt to fight the spread of COVID-19, now is the time to think critically about how we want to continue to feed ourselves here in the U.S. and around the world," writes Earth | Food | Life contributor Josh Balk, the vice president of farm animal protection at the Humane Society of the United States, on Citizen Truth. "Clearly, this is a serious problem that seems to be of our own making. It's a cruel irony that as we're killing animals for food, it's killing us, too."
Animal Place: Live animal markets place the public in grave danger, and result in immense cruelty to animals. Most infectious diseases can be traced back to animals, including COVID-19. The original reservoir for SARS-CoV-2, the virus responsible for causing COVID-19, is likely bat in origin. SARS-CoV-2 may have found a secondary host (e.g. pangolins) before mutating to a human host. The large live animal markets in China provide a perfect breeding ground for a pandemic. So do the livestock auctions and live animal markets of the United States. Auctions confine animals from different farms in overcrowded pens, sometimes for days. Healthy animals are housed with sick ones. The dead may be left for hours or days before removal from a pen. In the U.S., live animal markets sell a variety of species for slaughter, either onsite or privately. Studies show that employees at these markets often test positive for viruses that originate in animals. In one Minnesota study, 65 percent of employees at two live animal markets tested positive for influenza of swine origin.
>>>Demand that the U.S. Department of Agriculture ban live animal markets.
NASA: Video gamers and citizen scientists are invited to embark on virtual ocean research expeditions to help map coral reefs around the world in an effort to better understand these threatened ecosystems. During the past several years, NASA researchers developed new instruments that can look below the ocean surface in more detail than ever before. Using techniques originally developed to look at stars, these "fluid-lensing" cameras use complex calculations to undo the optical distortions created by the water over coral reefs. NASA has deployed these instruments—mounted on drones or aircraft—on expeditions to Puerto Rico, Guam, American Samoa and elsewhere to collect 3D images of the ocean floor, including corals, algae and seagrass. However, the data alone do not tell the whole story of what's happening to the corals beneath the waves, which is why NASA needs your help. Enter NeMO-Net, a video game in which players identify and classify corals using these 3D images while virtually traveling the ocean on their own research vessel, the Nautilus.
>>>Become a citizen scientist: Download NeMO-Net from the Apple App store for iOS devices and Mac computers (with a forthcoming release for Android systems) and help NASA map coral reefs.
Care2: Pigs of God is a cruel Taiwanese festival and contest where pigs who have been force-fed for years are publicly slaughtered, then put on floats and paraded through the city streets. Getting a pig ready to enter the Pigs of God festival takes up to two years. During this period, the animals are constantly force-fed to a point where they are incapable of standing. This kind of procedure is both psychologically and physically damaging to the pigs, who often suffer from organ failure and pressure sores caused by lying down for long periods of time. Some owners castrate the pigs without anesthesia, in the belief this will help them get even fatter, and then pen them down so they cannot move. The pigs often exceed 1,500 pounds (700 kg) in weight, and there have been reports of some weighing around 2,000 pounds (900 kg).
>>>Urge Taiwanese authorities to ban the Pigs of God festival immediately.

---
Cause for concern…
"If we want to end this country's dependence on desperate people who are willing to do hard physical labor at machine speeds for poverty wages, we need to transform farm work into a respected vocation with living wages, the right to organize, full benefits, health coverage and a pension plan," writes Earth | Food | Life contributor Elizabeth Henderson, a member of the Board the Northeast Organic Farming Association (NOFA) of New York, on AlterNet. "When we replace giant farms with integrated, biodiverse family-scale organic and agroecological farms, no one will need to work like a machine."
---
Round of applause…
Scientists are "utilizing antibodies from recovered people and infusing them into infected patients," writes Earth | Food | Life contributor Barbara Stagno, president of the nonprofit animal rights group Citizens for Alternatives to Animal Research and Experimentation, in an email. "Several human trials have already shown positive results, even as some labs are trying this method on animals. The urgency of the situation has allowed totally human trials to move forward, demonstrating that the animal tests are unjustified and unnecessary."
---
What we're reading…
In her new book "Voices For Animal Liberation: Inspirational Accounts by Animal Rights Activists," (Skyhorse Publishing, 2020), Brittany Michelson offers a wide spectrum of activism that is currently driving the growing animal rights movement. Some key contributors include Gene Baur, founder of Farm Sanctuary; Wayne Hsiung, cofounder of Direct Action Everywhere (DxE); Jill Robinson, founder and CEO of Animals Asia; and Earth | Food | Life contributor Karen Davis, founder of United Poultry Concerns.
Reviewing the book for Sentient Media, Davis writes:
Whether animal liberation is 'on the horizon' or an ever-elusive aspiration fortified by shaky victories, the takeaway is that the liberation of oneself and of animals is a work in progress for activists determined to exemplify and deliver our 'fragile message to the masses.' Many, including your friends, will dismiss you no matter how you speak about animals and veganism. They will accuse you, says JaneUnchained News journalist Dani Rukin, of 'flaunting your lifestyle.' Olympic medalist Dotsie Bausch, founder of Switch4Good, is taunted by her cyclist coaches for her 'plant-based BS.' She tells them: 'I don't care if I fade away on this diet… and for once in my life I am going to stand up for what's right.'
---
Parting thought…
"True benevolence or compassion, extends itself through the whole of existence and sympathizes with the distress of every creature capable of sensation." —Joseph Addison