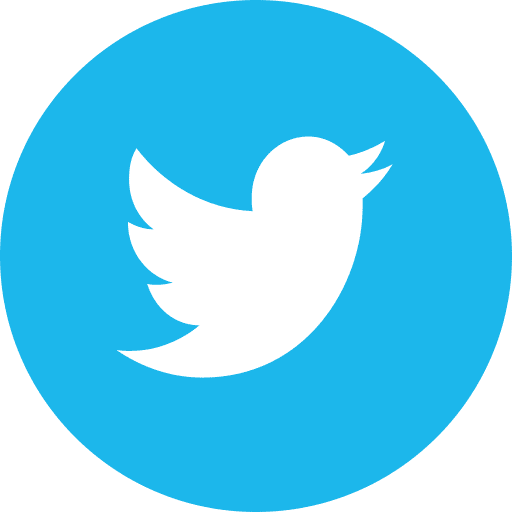 Survival International: Brazil's far-right President Jair Bolsonaro is pushing hard to open up Indigenous lands to fossil fuel development, mining and agriculture. If he succeeds, many tribes are likely to be wiped out. His latest move is to appoint a fundamentalist evangelical missionary, Ricardo Lopes Dias, to head the federal department in charge of protecting uncontacted tribes' territories, which has stirred fears of genocide. Mr. Lopes worked for years with the New Tribes Mission, one of the most extreme missionary organizations, spending ten years evangelizing tribes in the Javari Valley, home to more uncontacted tribes than anywhere else on Earth. The Indigenous organization there has strongly denounced his appointment. If this move isn't challenged, Brazil's long-standing policy to protect uncontacted tribes from forced contact will probably be reversed. Entire tribes could be wiped out by genocidal violence—and by diseases like flu and measles, to which they have little resistance.
>>>Urge Brazilian Justice Minister Sérgio Moro to reverse this dangerous appointment.
NRDC: The Trump administration is attacking the National Environmental Policy Act (NEPA), a bedrock environmental law that empowers the American people to have a say in decision making and to speak out against federal projects that would put their families' health and well-being at risk. If Trump's proposed rollback succeeds, his administration will be given free rein to hide the environmental and health impacts of dangerous federal projects like dirty oil and gas pipelines and other fossil fuel developments—speeding up climate change and silencing frontline communities in the process. We live in a democracy, not a dictatorship. Americans deserve to have their voices heard before polluters destroy our air and water, our children's health and our climate. This is more than a fight for environmental law: It is an existential fight for our democracy and the future of our planet.
>>>Tell Council on Environmental Q Chairwoman Mary B. Neumayr, EPA Administrator Andrew Wheeler, Interior Department Secretary David Bernhardt and Department of Energy Secretary Dan Brouillette that you oppose the attack on NEPA.
Care2: Every year, nearly 3.5 million foxes, minks and raccoon dogs are killed for their fur in Finland, the world's biggest producer of fox fur along with China. Cage requirement for a fox and a raccoon dog is 0.8 square meters while for the mink it is 0.25 square meters, without a nest box—spaces so small that they can barely move. Foxes and raccoon dogs are killed by anal electrocution and minks are killed by gas to prevent any damages to the quality of the animals' skin. Polls show that 74% of Finnish people oppose fur farming in its current form. Additionally, 60% see the killing of animals for their fur as wrong. Animal rights activists have taken plenty of film footage and photographs from a multitude of farms over the course of the last decade. The filmed material shows problems such as eye infections, leg deformations, obesity, open wounds and acute mental stress.
>>>Urge the Finnish Parliament to ban fur farming.
---
Letters to the editor…
Replying to "You're Not So Different From an Octopus: Rethinking Our Relationship to Animals," by Leslie Crawford:
Thanks for Leslie Crawford's interview with "octopus whisperer" Sy Montgomery. I stopped eating octopuses many years ago when I discovered that they are smarter than I. They learn on a one-time experience basis; I've been married four times. —Geri Taran (Lawrenceville, Georgia)
All these creatures are our cousins and as we kill them off, we are killing family. —Gini Paulsen (Seattle, Washington)
Sy Montgomery is a real role model for the world for letting us know that, as she said, "nonhuman animals think and know and feel the way we do." —Dr. Mapa Ha'ano Puloka (Kolomotu'a, Nukualofa, Kingdom of Tonga)
---
Cause for concern…
Risky business: JPMorgan Chase & Co., one of the largest banking institutions in the United States, has warned that we cannot rule out the most extreme risks of climate change, including the collapse of human civilization. "The response to climate change should be motivated not only by central estimates of outcomes but also by the likelihood of extreme events," bank economists David Mackie and Jessica Murray wrote in a recent report to clients. "We cannot rule out catastrophic outcomes where human life as we know it is threatened."
---
Round of applause…
Animal activist Joaquin Phoenix is the executive producer of Gunda, a new dialogue-free documentary that explores the sentience of a pig. "Gunda is a mesmerising perspective on sentience within animal species, normally—and perhaps purposely—hidden from our view," Phoenix told Screen Daily. "Displays of pride and reverence, amusement and bliss at a pig's inquisitive young; her panic, despair and utter defeat in the face of cruel trickery, are validations of just how similarly all species react and cope with events in our respective lives. [Director] Victor Kossakovsky has crafted a visceral meditation on existence that transcends the normal barriers that separate species. It is a film of profound importance and artistry." [Watch the trailer on Vimeo]
---
Parting thought…
"Witnessing elephants interact with their dead sends chills up one's spine, as the behavior so clearly indicates advanced feeling … This is one of the many magnificent aspects of elephants that we have observed, but cannot fully comprehend." —George Wittemyer
---
Earth | Food | Life (EFL) explores the critical and often interconnected issues facing the climate/environment, food/agriculture and nature/animal rights, and champions action; specifically, how responsible citizens, voters and consumers can help put society on an ethical path of sustainability that respects the rights of all species who call this planet home. EFL emphasizes the idea that everything is connected, so every decision matters.
Click here to support the work of EFL and the Independent Media Institute.
Questions, comments, suggestions, submissions? Contact EFL editor Reynard Loki at [email protected]. Follow EFL on Twitter @EarthFoodLife.