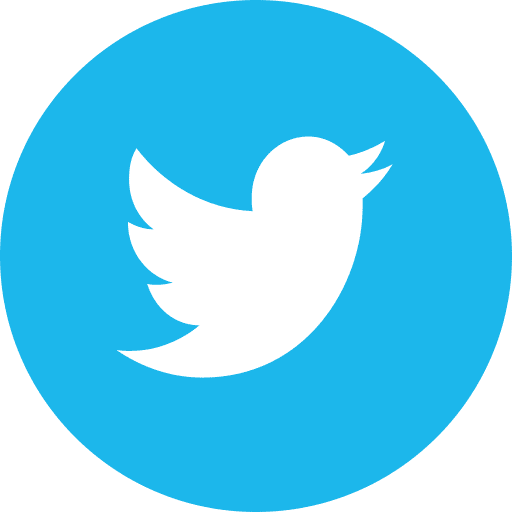 Make Them Pay: As many as 110 million Americans may have drinking water contaminated with toxic nonstick chemicals or PFAS. These chemicals are a health and environmental nightmare created by chemical companies 3M and DuPont (now Chemours), who reportedly had sufficient information decades ago to know that certain PFAS were harmful. PFAS can leave our environment polluted, our water undrinkable, and our bodies sick. Americans were treated like guinea pigs as chemical companies sold more and more PFAS. Taxpayers are now being asked to foot the bill for what could amount to billions of dollars in clean up and health costs. As if that weren't enough, more PFAS are manufactured every day for products like nonstick and waterproof coatings and for some firefighting foam. So the contamination cycle continues. It's time to hold the chemical makers accountable.
>>>Demand that 3M and Chemours discontinue production of PFAS chemicals and pay to clean up their nonstick nightmare.
Care2: Ninety-five percent of all lemur species could disappear forever if Madagascar doesn't take action now. Lemurs are native to the east African island of Madagascar and nowhere else. If that country doesn't take immediate action, nearly every species could be lost forever. More than 100 species of lemur qualify as critically endangered, endangered or vulnerable to extinction in the wild. From deforestation-driven habitat loss to illegal poaching and hunting, lemurs are under attack from all sides. Recently, scientists reported that the entire Madagascan rainforest—the lemur's only home—is under threat of being completely wiped out by 2070. But there is hope. The International Union for Conservation of Nature has a plan—it's just up to the government of Madagascar to uphold the policies that protect these vulnerable animals.
>>>Urge President Andry Rajoelina of Madagascar to take action to save lemurs.
Change: Legislation is greatly needed in Virginia to require dog owners to keep their pets indoors once the temperature drops below 35 degrees, or exceeds 85 degrees. Currently, there is no protection for dogs left outside, and severe weather poses a fatal threat to these defenseless animals. On the morning of January 12, 2017, a dog was found frozen to death in Accomack County, Virginia, surrounded by snow, ice and vomit. Her neck was bound tightly by a short chain that prevented her from reaching her plastic, uninsulated igloo, and she died an agonizing death, alone. She was posthumously named Rainbow. Her owner Jose Berlanga was charged with one count of animal cruelty and one count of failure to provide proper shelter. He was found guilty of both counts, fined $650 and sentenced to 60 days in jail. However, the entire jail sentence was suspended, as was $500 of the $650 fine. In the end, Berlanga paid a small fine of $150 for Rainbow's death. It is common to leave dogs outside in extreme weather, but a bill may make this cruel practice illegal in Virginia.
>>>Urge Virginia's legislators to pass SB 272/HB 1552 to protect dogs in extreme weather.
Letter to the editor…
Replying to "Renewables Are Gaining Traction, but We Need to Be Able to Store the Energy," by Elliott Negin:
I live in Ontario, where conservative Premier Doug Ford has canceled hundreds of alternative energy projects at a cost of CAD$230 million (USD $173 million) to the taxpayer. Instead, we will cobble up our aging nuclear plants well past their projected life span at a cost several times that of alternative energy, such as hydroelectric power from Quebec. As for storage, in 2014, Harvard researchers announced a breakthrough on "flow batteries" which use an organic molecule similar to one found rhubarb. Since then, nothing. —Paul Whittaker (Ontario, Canada)
Cause for concern…
Going, going, gone: Yesterday marked the start of the weeklong U.N. Convention on Biological Diversity in Rome. Representatives from nearly 200 nations will address the severe threat facing Earth's biodiversity, highlighted in a 2019 report warning that one million animal and plant species are at risk of extinction, primarily due to expanded farming and fishing (particularly in highly biodiverse tropical regions) and climate change. Also last year, the Bramble Cay melomys (above), a small rodent that lived only on a Great Barrier Reef island that was submerged by rising seas, became the first mammal declared extinct due to climate change.
Round of applause…
Parting thought…
"It's a lifestyle more than just a diet because you have ethical reasons as well, being conscious of what is happening in the animal world." —Tennis champion Novak Djokovic on being vegan
---
Earth | Food | Life (EFL) explores the critical and often interconnected issues facing the climate/environment, food/agriculture and nature/animal rights, and champions action; specifically, how responsible citizens, voters and consumers can help put society on an ethical path of sustainability that respects the rights of all species who call this planet home. EFL emphasizes the idea that everything is connected, so every decision matters.
Click here to support the work of EFL and the Independent Media Institute.
Questions, comments, suggestions, submissions? Contact EFL editor Reynard Loki at [email protected]. Follow EFL on Twitter @EarthFoodLife.