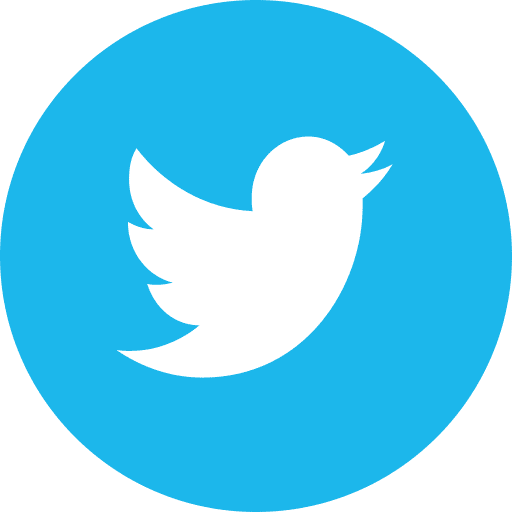 Conservation Alliance: In the waning hours of 2017, Congress included a provision to open the Arctic Refuge to oil and gas development, without full and fair debate, as part of the Tax Reform Act of 2017. This is the first time the Refuge had been open to development in 50 years of protection. To make matters worse, this bill mandated two oil and gas lease sales in the next six years—even going so far as to add "oil and gas development" as a purpose of the Arctic Refuge, representing the first time this has ever been done in the history of the National Wildlife Refuge system. Since the bill passed, the Trump Administration has been working to further expedite auctioning off the Refuge Coastal Plain. Legislation (H.R. 1146) passed the House of Representatives to restore protections for the Arctic National Wildlife Refuge in September 2019. Similar legislation to permanently protect the Arctic National Wildlife Refuge once and for all has been introduced in the Senate.
>>>Urge your senators to work to pass the Arctic Refuge Protection Act (S.2461) during the current meeting of Congress.
Environmental Working Group: Chlorpyrifos, a neurotoxic pesticide that can harm children's brains even in small doses, shouldn't be on the produce we buy at our local grocery store. But it may well be. Trump's EPA recently decided to protect this hazardous chemical and pesticide industry profits instead of children's health. Chlorpyrifos can still legally be sprayed on kids' favorite foods, like apples, peaches and grapes—despite the fact that the EPA's own assessments found that the levels of chlorpyrifos found on produce are unsafe. Although the government may be solidly in Big Ag's pocket, it's not too late for grocery stores to do the right thing.
>>>Urge grocery stores like Safeway, Kroger and Publix to ban produce sprayed with chlorpyrifos from their stores.
American Bird Conservancy: Birds are in crisis. With the loss of 3 billion birds over the past 50 years, we need Congress to act immediately to strengthen one of our nation's oldest and strongest bird conservation laws—the Migratory Bird Treaty Act (MBTA)—to turn population declines around. The Trump administration has weakened enforcement of the MBTA and we need swift legislative action to restore migratory bird protections and create a much-needed permitting system to reduce preventable bird mortality from industrial and governmental developments. The best way to strengthen the MBTA is to support a new bill, H.R. 5552: the Migratory Birds Protection Act (MBPA).
>>>Ask your members of Congress to co-sponsor H.R. 5552 to restore and strengthen protections for birds.
Cause for concern…
Round of applause…
What we're reading…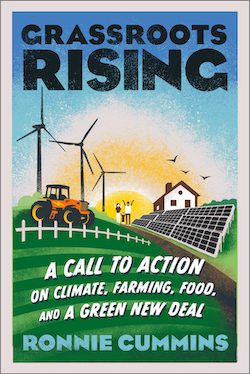 Ronnie Cummins, founder of the Organic Consumers Association, believes the solution to the climate crisis and related emergencies is right under our feet—and on our plates—through the transformation of our broken food system. His new book, Grassroots Rising: A Call to Action on Climate, Farming, Food, and a Green New Deal, presents a blueprint for building what he calls a "Regeneration Movement" based on consumer awareness, farmer innovation, political change and regenerative finance. "Regeneration calls for a transition from degenerative, climate-disrupting fossil fuels to renewable energy and from industrial food, farming, and land use to regenerative practices," he writes. "In this way, through the miracle of plant photosynthesis, we can draw down billions of tons of excess carbon from the atmosphere into our soils, forests, and plants over the next few decades and thereby avert climate catastrophe. By mobilizing the grassroots power of a united body politic for survival and revival, we can head off climate chaos and build a new nation along the lines of a Green New Deal. At the same time, as our regeneration revolution spreads across borders, we can build a new global commonwealth of peace and justice."
Parting thought…
"We cannot win this battle to save species and environments without forging an emotional bond between ourselves and nature as well—for we will not fight to save what we do not love." —Stephen Jay Gould
Earth | Food | Life (EFL) explores the critical and often interconnected issues facing the climate/environment, food/agriculture and nature/animal rights, and champions action; specifically, how responsible citizens, voters and consumers can help put society on an ethical path of sustainability that respects the rights of all species who call this planet home. EFL emphasizes the idea that everything is connected, so every decision matters.
Click here to support the work of EFL and the Independent Media Institute.
Questions, comments, suggestions, submissions? Contact EFL editor Reynard Loki at [email protected]. Follow EFL on Twitter @EarthFoodLife.