[vc_row][vc_column][vc_column_text]Officially, the Civil War ended with the defeat of the Confederacy in 1865. But more than 150 years after the war's end, some 1,700 monuments to the Confederacy dot the U.S. landscape, and not all of them in Southern states. Since the year 2000, more than 30 new monuments have been erected. These statues and landmarks romanticize the brutality of slavery and glorify traitors to the United States.
Confederate monuments were never about recognizing history, but were instead put up to ensure what historian Jane Dailey identifies as "a white supremacist future." Most were funded by the United Daughters of the Confederacy to propagate the "Lost Cause" myth, a historically revisionist ideology that claims the Civil War was fought not over slavery, but for the abstract concept of states' rights. With few exceptions, these structures were hastily built at the dawn of Jim Crow and the Civil Rights Movement to intimidate and terrorize African-American communities as they struggled toward racial equality and political empowerment. Overwhelmingly sponsored by white women, they venerate white men who fought to defend the Confederate Constitution, which declared the South would pass no "law denying or impairing the right of property in negro slaves." That is the unambiguous "states' right" the Confederacy was established to protect.
The Make It Right Project is dedicated to working with multiple groups—activists, artists, historians and media outlets—to remove Confederate monuments and tell the truth about history. The activism strategy will consider recent and ongoing forms of protest against Confederate monuments to maximize effectiveness and build upon groundwork that has already been laid. The point of the initiative is to do more than just "raise awareness" or "start a national conversation," and instead aims to genuinely move the needle, creating measurable, visible change.
Our plan is to Make It Right and take them down.
The Make It Right Project is targeting 10 monuments around the country:
1. Confederate War Memorial: Dallas, TX
This 60-foot homage to the Confederacy includes a statue of General Robert E. Lee, who waged war to preserve slavery and was so violent toward those he personally enslaved that they described him as "the worst man I ever see." Also represented is Confederate President Jefferson Davis, who sought to expand slavery to new territories and described blacks as "inferior [and] fitted expressly for servitude." In August 2017, after violent racists murdered Heather Heyer in Charlottesville, Dallas Mayor Mike Rawlings called Confederate monuments "dangerous totems." He has since waffled on his commitment to removal.
2. Silent Sam: Chapel Hill, NC
This nod to the Confederacy stands on the Chapel Hill campus of North Carolina's public university. At the 1913 dedication ceremony, industrialist Julian Carr praised Confederate soldiers for protecting the "welfare of the Anglo Saxon race" and bragged he had once "horsewhipped a negro wench" near the site of the monument. Student and faculty protests of "Silent Sam" date back to the late 1960s. Most recently, activist and UNC history PhD candidate Maya Little was arrested for spilling red paint and her own blood on the statue in protest.
3. Robert E. Lee and Thomas J. "Stonewall" Jackson Statues: Charlottesville, VA
In August 2017, neo-Nazis, members of the alt-right and other white racist terrorists descended on Charlottesville to defend these overt signifiers of white supremacy after the City Council voted for their removal. A day later, a white racist used his car as a murder weapon against counterprotester Heather Heyer, and a mob of white thugs viciously beat counterprotester DeAndre Harris. Despite the City Council's votes, the Lee and Jackson statues remain in place, due in part to a lawsuit filed by a collective that includes the Sons of Confederate Veterans.
4. Spirit of the Confederacy: Houston, TX
This monument is located in one of Houston's major city parks. The winged, muscular, 12-foot-tall avenging angel clad in palm fronds leaning on a sword suggests the "spirit of the Confederacy" remains fiercely unrepentant in its dedication to the cause of black enslavement.
5. John C. Calhoun Monument: Charleston, SC
Though Calhoun died before the Civil War began, he contributed greatly to the Southern position by advancing the theory that black enslavement was "a positive good." According to Calhoun, white people profited off black labor, and the enslaved were civilized by the brutality of bondage. Charleston's History Commission has spent several months quibbling over the language for a plaque to acknowledge Calhoun's racist positions, but protesters continue to fight for complete removal.
6. Oak Woods Cemetery Confederate Mound Statue: Chicago, IL
The bronze Confederate soldier at the top of this 30-foot granite column overlooks Chicago from the city's South Side. The figure towers over the graves of several notable African Americans, including journalist and anti-lynching activist Ida B. Wells, who was born into African-American chattel slavery—the dehumanizing system that Confederates honored by this statue fought to preserve. A coalition of activists is working to remove the Confederate statue and replace it with a monument to Wells.
7. Heyward Shepherd Memorial: Harpers Ferry, WV
"Loyal slave" monuments were erected to propagate the fallacious idea that black men and women had lived most contentedly when they were enslaved. This memorial, ostensibly dedicated to Heyward Shepherd—a free black man accidentally killed in abolitionist John Brown's failed uprising—corrupts history to laud the "faithfulness of thousands of negroes" who did not take up arms against their oppressors. A placard at the site notes that in 1905, the United Daughters of the Confederacy said the memorial would "prove that the people of the South who owned slaves valued and respected their good qualities as no one else ever did or will do."
8. Confederate Memorial: Denton, TX
Every Sunday afternoon since 1998, Willie Hudspeth—a Vietnam War veteran and president of the Denton NAACP—has staged a one-man protest at the site of this monument to the Confederacy. In February 2018, a town committee decided not to remove the structure, but instead to provide "context" with the addition of a video kiosk and plaques detailing the history of slavery. Hudspeth has vowed to continue protesting until the monument comes down. The town committee has yet to commit to a date for the proposed additions.
9. United Confederate Veterans Marker: Seattle, WA
The United Daughters of the Confederacy shipped a 10-ton block of Stone Mountain—the site where the Klan had its rebirth ceremony in 1915—all the way from Georgia to Washington to create this monument. It is located near 14 Confederate graves but there are no bodies below it, which means it is not a grave marker, but a propagandistic piece of the Lost Cause effort.
10. A Tribute to the Women of the Southern Confederacy, aka Monument to the Women of the Confederacy: Jacksonville, FL
An ode to the many white Southern women who, according to the inscription, "sacrificed their all" for the Confederate cause—that is to say, slavery. The monument sits in a public space named "Confederate Park." In May 2018, the monument was cited among those targeted by the March for Change, a three-day, 40-mile protest against Confederate monuments located in Jacksonville and St. Augustine.
The Make It Right Project will also be supporting efforts to remove three other more geographically and/or politically entrenched monuments. These include the three acres-long carving of Robert E. Lee, Thomas "Stonewall" Jackson and Jefferson Davis in Stone Mountain, Georgia; streets named Stonewall Jackson Drive and General Lee Avenue in Brooklyn, New York; and the Confederate Monument in Arlington National Cemetery, which uses images of happily enslaved black men and women to perpetuate a perverse version of antebellum history.
This is not a campaign to erase history, which cannot be undone with the removal of a statue. It's also not an effort to pretend that taking down Confederate statues will end racism or social injustice. Instead, the Make It Right Project will correct a dangerously inaccurate record, addressing American historical truths—however ugly and painful—that continue to affect us all.
Visit IMI's Make It Right project page.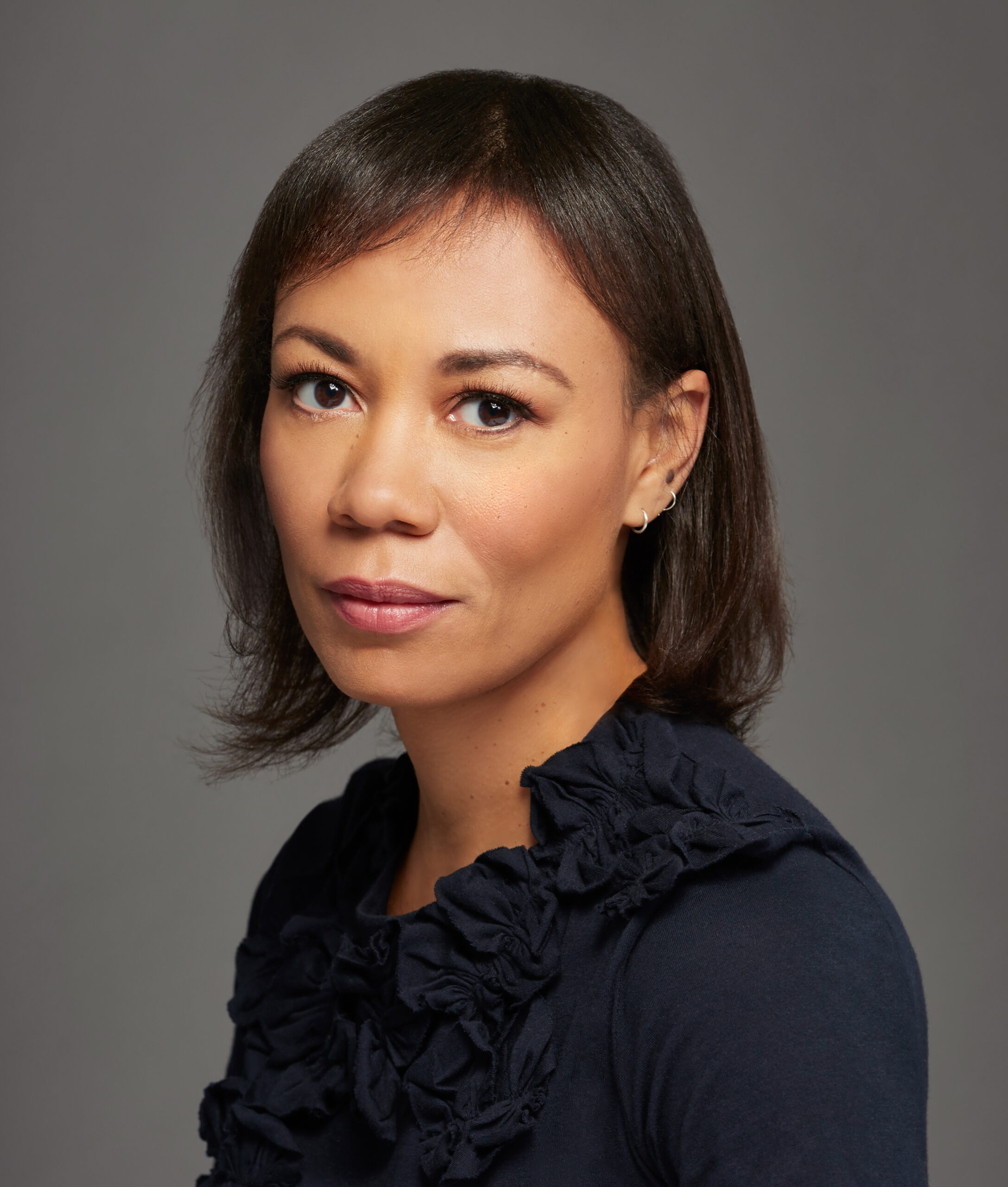 Kali Holloway
Senior Project Director
Make It Right Project[/vc_column_text][/vc_column][/vc_row][vc_row][vc_column][vc_column_text][/vc_column_text][/vc_column][/vc_row]