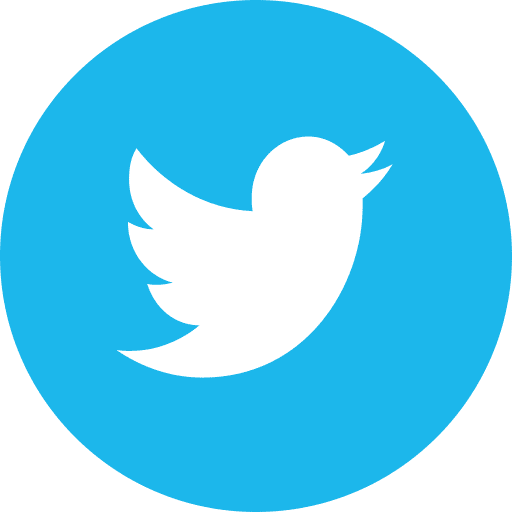 A Trump administration rollback allowed logging and road-building in the pristine Tongass National Forest. President Biden must reinstate protections for this critical ecosystem.
By Reynard Loki, Independent Media Institute
5 min read
Generally unharmed by human activity, old-growth forests are able to reach colossal proportions with trees of advanced age, which makes them the most effective carbon sinks, safely storing large amounts of carbon dioxide and keeping it from entering the atmosphere and mitigating the effects of climate change. In addition, old-growth forests have more fallen and decaying trees, as well as large, old trees with extensive root structures, both of which support more biodiversity than younger forests.
The Tongass National Forest is one of these forests, the largest remaining intact coastal temperate rainforest in the world. But last October, the Trump administration launched an attack on this critical ecosystem by exempting it from the Roadless Area Conservation Rule, which was adopted by the U.S. Forest Service in 2001, under the administration of President Bill Clinton, in order to ban most logging and road construction from nearly 60 million acres of untouched national forests and grasslands across the nation.
Covering 16.7 million acres across most of Southeast Alaska, the Tongass is the largest national forest in the United States, capturing at least 8 percent of all the carbon stored in all of the continental U.S. forests combined. onserving it is key to the nation's—and the planet's—climate fight. Audubon, a nonprofit conservation organization based in New York, argues that the Tongass "provides us with the greatest opportunity in the nation, if not the world, for protecting temperate rainforest at the ecosystem scale, in the face of climate change … [and] sequesters more carbon than any other type of forest on Earth, providing a much-needed opportunity for climate solutions that can simultaneously bolster regional economies."
The group also notes that the Tongass "houses some of the oldest trees in the nation—many over 800 years old—and provides essential habitat for the largest population of bald eagles in the world." In addition, it provides critical habitat for grizzly bears, wolves and all five species of Pacific salmon. The Trump administration rollback of the Roadless Rule effectively opened more than 9 million acres of the Tongass—about half of its entire area—to industrial logging, road-building and other potential resource extraction such as mining. Once roads are built for one kind of development, others often follow.
"It is the crown jewel of America's natural forests, and conservation is very much in the interest of all Americans because it is our land and we are the stewards of that land," said Senator Barbara Boxer (D-Calif.) during Senate deliberations of Interior Department budget appropriations in 2003. "When I was up there, I saw glaciers, mountains, growths of hemlock and cedar that grow to be over 200 feet tall. The trees can live as long as a thousand years."
In an attempt to stop the repeal of the Roadless Rule, nine Alaskan tribes filed a petition last year with the U.S. Department of Agriculture, saying that the Tongass "can no longer be viewed as stands of timber waiting for harvest; it must be viewed as a cultural resource that must be managed for the benefit of its local people, for the long-term productivity of its salmon streams and wildlife habitat, and to help mitigate impacts from climate change."
"This month marks the 20th anniversary of the Roadless Rule," write Wanda Kashudoha Loescher Culp, a Tlingit artist and activist, and the Tongass coordinator for the Women's Earth and Climate Action Network (WECAN), and Osprey Orielle Lake, the executive director of WECAN, in a recent opinion piece on Grist. "While we are seeking a legal remedy, we are also looking to the Biden administration to show bold climate leadership. We are calling on President-elect Biden to swiftly initiate a new rule-making process within the Forest Service to reinstate roadless protections in the Tongass. If we are to meet the goals of the Paris Climate Agreement, which Biden has pledged to rejoin, we need to protect old-growth forests — thus protecting the Tongass should be at the top of the Biden administration's agenda."
Urge the Biden administration to reinstate the Roadless Rule to protect the Tongass National Forest.
---
Cause for concern…
"We need to all move together, because today very few are on a trajectory of the steep reductions needed to meet even current [Paris climate] goals, let alone the targets we need to avert catastrophic damage," said John Kerry in his first remarks as the United States' new climate envoy.
---
Round of applause…
"The Biden administration announced Thursday a 60-day suspension of new oil and gas leasing and drilling permits for U.S. lands and waters, as officials moved quickly to reverse Trump administration policies on energy and the environment," reports Matthew Brown for the Associated Press. ​​​​​​​
---
Parting thought…
"What an irony it is that these living beings whose shade we sit in, whose fruit we eat, whose limbs we climb, whose roots we water, to whom most of us rarely give a second thought, are so poorly understood. We need to come, as soon as possible, to a profound understanding and appreciation for trees and forests and the vital role they play, for they are among our best allies in the uncertain future that is unfolding."
—Jim Robbins, "The Man Who Planted Trees: Lost Groves, Champion Trees, and an Urgent Plan to Save the Planet" (Penguin Random House, 2015)
---
Reynard Loki is a writing fellow at the Independent Media Institute, where he serves as the editor and chief correspondent for Earth | Food | Life. He previously served as the environment, food and animal rights editor at AlterNet and as a reporter for Justmeans/3BL Media covering sustainability and corporate social responsibility. He was named one of FilterBuy's Top 50 Health & Environmental Journalists to Follow in 2016. His work has been published by Yes! Magazine, Salon, Truthout, BillMoyers.com, EcoWatch and Truthdig, among others.
---
Earth | Food | Life (EFL) explores the critical and often interconnected issues facing the climate/environment, food/agriculture and nature/animal rights, and champions action; specifically, how responsible citizens, voters and consumers can help put society on an ethical path of sustainability that respects the rights of all species who call this planet home. EFL emphasizes the idea that everything is connected, so every decision matters.
Click here to support the work of EFL and the Independent Media Institute.
Questions, comments, suggestions, submissions? Contact EFL editor Reynard Loki at [email protected]. Follow EFL on Twitter @EarthFoodLife.