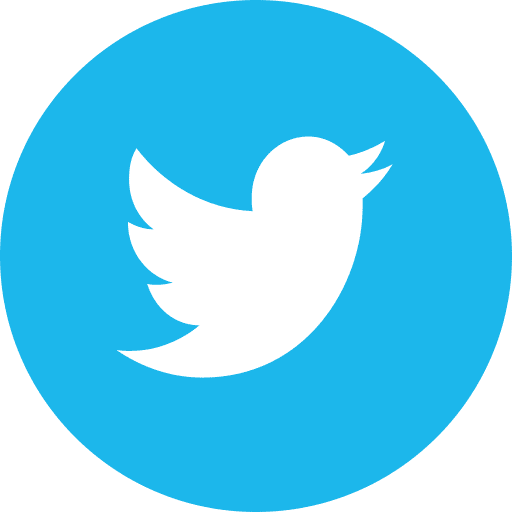 By Reynard Loki, Independent Media Institute
5 min read
JPMorgan Chase, the largest bank in the United States, recently announced that it is adopting "a financing commitment that is aligned to the goals of the Paris Agreement," adding that part of this new strategy is "to help clients navigate the challenges and capitalize on the long-term economic and environmental benefits of transitioning to a low-carbon world."
The Paris Agreement, the international climate agreement joined by 189 countries—and which Trump pulled the United States out of—sets out a global framework to avoid irreversible climate change by limiting global warming to well below 2° Celsius while pursuing efforts to limit it to 1.5° Celsius. At the heart of the agreement is getting the world to "climate neutrality": net-zero greenhouse gas emissions by the year 2050.
But while the announcement may sound good to environmentalists, a closer inspection reveals serious concerns. Unlike the commitment made last month by Morgan Stanley, in which the nation's sixth largest bank said it is committed to "reach net-zero financed emissions by 2050" and also to "developing the tools and methodologies needed to measure and manage its carbon-related activities," JPMorgan's own announcement does not clarify that the bank will reduce its own financed emissions to net zero. Additionally, while Morgan Stanley committed to measuring and disclosing its financed emissions by joining the Steering Committee of the Partnership for Carbon Accounting Financials (PCAF), the global platform that other banks have adopted, JPMorgan made no similar promise.
"In recent decades JPMorgan has plowed billions of dollars into the very industries tearing down rainforests, trampling indigenous rights, and destroying the climate," said Moira Birss, climate and finance director at Amazon Watch, a nonprofit. "While this is an improvement over its existing policies, the commitment fails to address the full impact of its investments on communities and our climate and grants the bank three more decades to change when we need action now."
Notably, JPMorgan's announcement mentioned nothing about reducing the bank's enormous lending to fossil fuel companies. According to "Banking on Climate Change," a report on fossil fuel financing published this year by Rainforest Action Network (RAN), a nonprofit, JPMorgan has been the biggest financier of fossil fuels in the four years following the signing of the Paris Agreement in 2016. RAN has launched a public petition urging JPMorgan Chase CEO Jamie Dimon to stop bankrolling environmental destruction by ending its funding of fossil fuels.
In fact, by lending $269 billion to support of dirty fuel in 2016-2019, JPMorgan became the first bank to exceed the quarter-trillion dollar mark in post-Paris Agreement fossil financing. These dangerous investments include backing controversial fossil fuel projects like the Keystone XL pipeline, which not only continues our reliance on oil, but violates Indigenous sovereignty, as the reservation of the Standing Rock Sioux Tribe is directly downstream of the point where the pipeline will cross the Missouri River. It also poses an immediate threat to local environments, including the drinking water of nearby communities and the natural habitats of nine threatened, endangered, and candidate species, such as the swift fox and the greater sage-grouse.
Environmentalists aren't the only ones who want the bank to get serious about its commitment to the net-zero goal. Earlier this year, nearly 50 percent of JPMorgan's investors voted in favor of a shareholder resolution filed by As You Sow, a nonprofit, asking the bank to measure, disclose and reduce emissions aligned with the goals of the Paris Agreement. As You Sow withdrew similar proposals with Morgan Stanley, Bank of America, Wells Fargo and Goldman Sachs after these banks made commitments to assess methodologies for measuring financed emissions toward alignment with the Paris goals.
"We are happy to see JPMorgan respond to investors' resounding vote for climate action," said Danielle Fugere, president of As You Sow, in a press statement. "While this announcement is an important step in the right direction, its focus on [clients'] actions rather than its own financing decisions, is a concern. For years, JPMorgan has been the top financier of fossil fuels. Climate progress will be made only by committing to dramatically reduce financing to these high carbon companies and projects. Relying on clients to make change, without turning off the funding spigots, is not a recipe for success. We look forward to more clarity and strong interim financing reduction commitments from JPMorgan."
Last year, 215 global companies reported nearly $1 trillion at risk from climate impacts, with many likely to happen within the next five years. While this is an alarming scenario, there is also a massive economic benefit to ramping up the fight against climate change. Limiting global warming below below 1.5 degrees versus 2 degrees will save an estimated $20 trillion globally by 2100, according to a study conducted by researchers at Stanford University in California and the National Bureau of Economic Research in Cambridge, Massachusetts.
"The world's largest lender to the fossil fuel industry has clearly signaled that the fossil fuel game is coming to an end," said Alec Connon, co-coordinator of the Stop the Money Pipeline Coalition, about JPMorgan Chase's announcement to align its financing with the Paris Agreement. "However, if [the bank] is serious about its climate commitments, it'll need to quickly follow this up with policies that prohibit all lending to coal companies and companies still expanding fossil fuel production. 2050 vision is all well and good, but we need 2020 actions."
Sign the petition urging JPMorgan Chase CEO Jamie Dimon to stop funding fossil fuels.
---
Cause for concern…
"Animal agriculture industry groups defending factory farms engage in campaigns of surveillance, reputation destruction, and other forms of retaliation against industry critics and animal rights activists, documents obtained through a FOIA request from the U.S. Department of Agriculture reveal," reports Glenn Greenwald on the Intercept. "That the USDA possesses these emails and other documents demonstrates the federal government's knowledge of, if not participation in, these industry campaigns."
---
Round of applause…
"During a long battle in a South Carolina court, several government permits that allowed seismic testing and harming marine animals slowly expired," report Darryl Fears and Dino Grandoni for the Washington Post.
---
Parting thought…
---
Earth | Food | Life (EFL) explores the critical and often interconnected issues facing the climate/environment, food/agriculture and nature/animal rights, and champions action; specifically, how responsible citizens, voters and consumers can help put society on an ethical path of sustainability that respects the rights of all species who call this planet home. EFL emphasizes the idea that everything is connected, so every decision matters.
Click here to support the work of EFL and the Independent Media Institute.
Questions, comments, suggestions, submissions? Contact EFL editor Reynard Loki at [email protected]. Follow EFL on Twitter @EarthFoodLife.